I'm a big believer in dreaming – and dreaming big.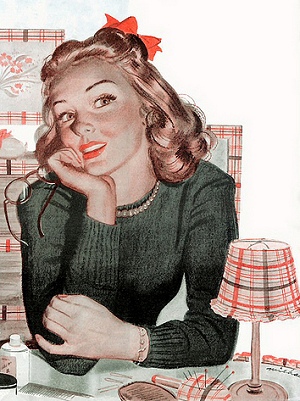 So, darling, what if I told you to make a list of what you really desire in your life.
Go ahead. I'll wait.
It's easy, right?  There are probably some "mores" on your list – like more love, money, time, play, laughter, freedom, comfort, romance…  as well as some "less" on your list – like less weight, stress, demands on your time….
Let's continue to play with your list.
If there is any hint of 'someone else expects me to do it' or 'it was what my parents did' or 'it's what other people around me do', cross it off. If that turns your list into a blank page…start over.
This isn't about beating yourself up in any way, shape, or form. This is about discovering your heart's deepest desires.  Not what your spouse wants you to be.  Not what your mother expects you to do.  Not what your high school friend on Facebook makes you think you should have.  This is about the core truth of YOU.
Your dreams are about YOU and need to be deeply rooted and grounded in who you are and what you believe.
Sure, serving the desires, dreams, ambitions, and wishes of others may lead us to experience some successes, but you will never feel as if you are wholly, naturally, nakedly YOU.
Now, I'm going to let you in on a secret:  sometimes a list of wishes and wants can distract us from something magical. It blinds you to what's fabulous and already moving you toward some of those big dreams of yours.
Your heart already knows how close to your dreams you may be.  You just have to listen in.
As a fan of gratitude, it should be no surprise when I tell you that when you notice how rich you already are, you tend to prosper more.
So, go back to that list, and for each item remaining, think about where that feeling, experience, or a piece of the quality that you desire already exists in your world.  In some cases it's possible that, upon reflection, you discover that you already embody the items on your dream list.  In other cases, you  will have to dig a little deeper to discover the raw, unpolished hints of treasure in your life
If you come up blank with some of the items on your list, I want you to create a down and dirty list of steps to take in order to achieve that dream.  Within those steps, you may discover that you're actually a step or two closer to that goal than you thought.
The purpose of this exercise is to applaud your successes and find evidence that the path to your dreams coming true has threads within your current reality.
You will find clarity and calm. You will discover so much gratitude. And you'll discover that maybe, just maybe, you haven't given yourself credit for what you've accomplished.
This is one of the keys to releasing the sexiest, sassiest rawest version of who you are.  Realizing that so many parts of your life are truly perfect.  Even better, you may find that the love you are reaching for isn't out there in dream land; it's close enough to touch.
[hr]
Make Your Inner Sex Kitten Roar can help guide you to the life of your dreams. It's a collection of the tools I used to become devoted to the vision of the life I desired. There are six modules of lessons, a companion workbook containing all the worksheets and writing prompts, and more.

And, no, you don't need fixing or to be rescued, but working with a coach can help the journey. You can bundle Make Your Inner Sex Kitten Roar with 6 coaching sessions.