W hen I had my first AOL email account, I got so excited hearing the "You've Got Mail" message greeting me after the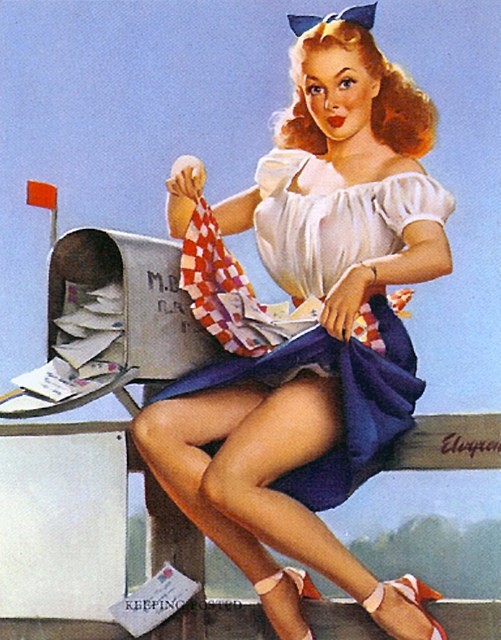 bing BANG bing of my modem connecting to the internet. Of course, I have always loved letters, magazines and catalogs arriving in my US Mail Box, so having electronic mail (of any kind) was a glorious gift.
By the time the days of dial-up were long gone, and not just high speed internet , but WiFi, was in most homes, not to mention available FREE at Starbucks, those rare and welcome email messages multiplied into dozens upon dozens.
What begins as a gift is soon seen as an obligation and a form of drudgery. More than drudgery, in fact, we are warned that email is actually detriment to managing our time and blocks us from engaging fully with our lives.
Those once-welcome messages no longer make us grin; instead, they sap us of our productivity.
Oh, let's be honest, all that email doesn't just challenge our ability to manage time. The mere idea of dealing with multitudes of mail overtakes us, and drains us of our energy.
The fact is, email is an unavoidable aspect of life in the modern world.
Like anyone, I often feel overwhelmed by the glut of email I receive. One of my first concerns when I consider "unplugging" for even a day, is how "behind" I will feel just from the sheer volume of email that will arrive while I'm not looking.
So, what's a gal to do in order to manage this part of modern living? I've taken steps to reclaim my inbox. Specifically, I've made the choice to actively cultivate delightful, inspirational, and overall enjoyable content.
Now, along with the emails I receive from Macy's reminding me of The Big Sale and the Social Media notifications that I have been Tweeted or Mentioned in a post, I get beautiful cultivated emails greeting me as well.
Each day, I get to read messages that inspire me to create beautiful meals and lovingly tend to my home. I witness modern love. I get inspired by the stories and wisdom of other voices. A humorous view of trending news greets me along with thoughtful interviews and (more) delectable recipes for my table.
Not to mention sweet and loving words from friends and clients.
I'm often reminded that each and every day I have the power to choose.
Choose my actions, choose my thoughts, and choose how I am going to feel about those inevitable tasks in living. By choosing to cultivate content for my inbox that I will enjoy, it's me choosing to not hate my email, but find beautiful moments of pleasure to mix with the inevitable irritations email might bring.
Just a little loving reminder that you, too, have that same power.
Feeling overwhelmed by the idea of choosing to cultivate great content for your own email box? Here are a few of the emails I look forward to finding waiting for me:
Now, of course, I'd recommend my own weekly love note (thoughts on living, the week's blog post, and something delicious to eat along with 3 or 4 free ebooks each year)
And, if you want a splash of summer in your inbox (June 16th through August 13th) you can get it by signing up here for Summer Love Notes. 
The love notes will vary from nostalgic stories of summers, grown up ways of channeling the traits of summer, a favorite summer recipes, inspirational images, and tips and tricks for fully occupying your own life. 
I've invited lots of fabulous friends** to join in the Summer fun to add their wisdom, voices, and images to the mix. We'd love to be part of your cultivated inbox!

**Friends Include: (Becca Rowan, Bill Hughlett, Blaze Lazarony, Bri Saussy, Christa Gallopoulos, Christine Mason Miller, Dianna Woolley, Elizabeth Stone, Erica Jones, Evelyn Lauer, Jennifer McRobbie, Katrina Kittle, Kayce Stevens Hughlett, Kira Elliot, Melissa Bartell, Penny Luker, Reese Ryan, Rochelle Billow, Sharon Richards, Sue Ann Gleason, Téa Silvestre Godfrey, Theresa Reed – and more)