Get ready to live life in the zone
"Success in golf depends less on strength of body than upon strength of mind and character." – Arnold Palmer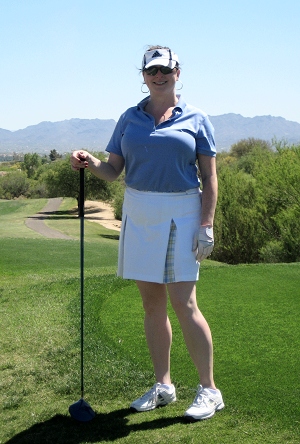 Life is much like golf. We struggle and lose our joy for the game. We blame external factors – our boss, our employees, our family, the economy. But the real roadblock to our success is all the internal "stuff" that's going on. The voices in our heads – and from our past – that tell us we've already lost the game, so we take our clubs and go home. How do we get out of a slump?
"Don't be too proud to take lessons. I'm not." – Jack Nicklaus
Sometimes, we need a coach to help improve our game. Coaching is a strategic and creative partnership between the coach and client. Client and coach work together to help the client maximize his potential and achieve success.
Coaching isn't just for athletes like Tiger Woods or celebrities like Oprah. It's an affordable tool and the secret to success for people from all walks of life.
As a coach, I partner with motivated business executives who are ready to transform their lives and get results. Together we discover the challenges that are affecting your game so you can live your life in the zone, rediscover enjoyment, and achieve your definition of success.
Ready to live life in the zone? Click here to schedule some one-on-one time to explore your path.  The first 30 minutes is on me!