T he best self-help books have one thing in common: they inspire you to take the steps necessary to fall in love with your life again. These books do just that.
What if I told you that one of the things standing in the way of the life you desire and the life you have is clutter?
You probably think of clutter in the physical form: overstuffed closets, mountains of laundry, and stack of papers on your desk. But clutter doesn't stop with the stuff on your floor.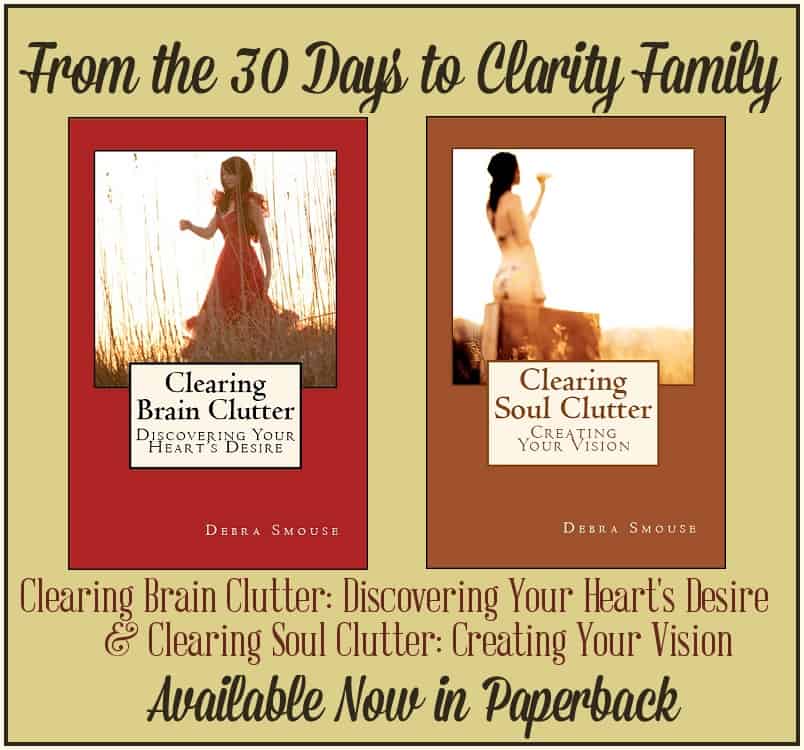 Your over-scheduled life is a form of clutter. And so are all those whirling thoughts in your head.
That brain and soul clutter that keeps you mentally and emotionally stuck.
Writing by hand allows us to process our thoughts differently. So, in order to better facilitate that, I've turned two of my most popular 30 Days to Clarity courses into books.
Get more details on Clearing Brain Clutter: Discovering Your Heart's Desire and Clearing Soul Clutter: Creating Your Vision below.
Clearing Brain Clutter: Discovering Your Heart's Desire
From the 30 Days to Clarity Series – Available October 16, 2016
Are you ready to finally know what you want out of life? Discover the unique path to your own heart and soul.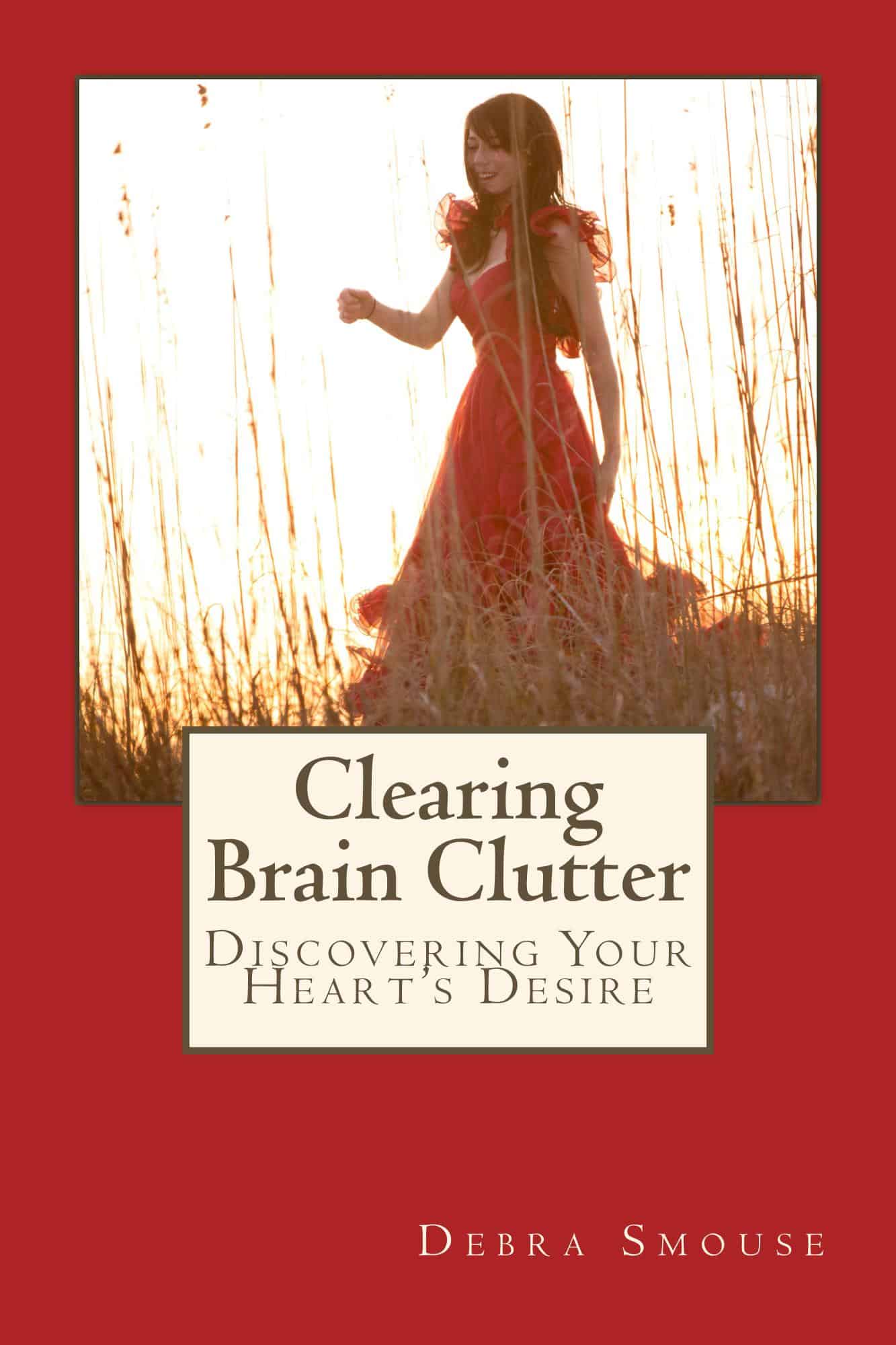 Is your schedule full but unfulfilling? Have you drowned out your inner voice with mindless and meaningless activities? If so, then you may have fallen victim to brain clutter — the noise and outside forces we let override our own instincts and desires. Expert life coach Debra Smouse has worked with countless people to help them sculpt meaningful lives, and now she's here to help you do the same.
With a collection of 30 intriguing exercises, Clearing Brain Clutter helps you to peel away everything that gets in the way of your truest, deepest desires. By doing the work right inside the book, you'll learn to create a life that's more resonant with "the real you" than anything you've previously experienced. In short, you'll forever change your life for the better.
In this book, you'll discover:
How to give credit to yourself where credit is long past due
How to identify your unique strengths and incorporate them into your new life
Why your story is important and how to shift it to reach your highest potential
How to find your personal values and set your most important goals based on them
How to internalize a healthier view on fear, and much, much more!
By taking 30 days to dive into your heart's desires, you can learn how to overcome your highly-stressed life to connect to your deepest wants and needs. Clearing Brain Clutter is perfect for people who truly want to reclaim their lives for purpose and passion.
If you like actionable advice, effective workbooks, and crystal-clear guidance on what's holding you back, then you'll love Debra Smouse's newest book.
Foreword by Melissa A. Bartell
Advance Praise:
"Debra's Clearing Brain Clutter series is an excellent tool for shutting down disruptive brain chatter and getting completely honest with yourself about who you authentically want to be. The exercises force you to examine limiting beliefs, and Debra's gentle prodding gives you the courage to redefine your personal narrative and the roles you fulfill in daily life, rather than allowing others to define them. The coursework is designed to reveal what you truly want for your life and give you an actionable plan to achieve those goals."
Reese Ryan, Multi-published fiction author
Available on Amazon in Paperback and Kindle .
Clearing Soul Clutter: Creating Your Vision
From the 30 Days to Clarity Series – Available October 16, 2016
Tired of feeling as if you're just surviving your own life? Take charge of your existence and thrive!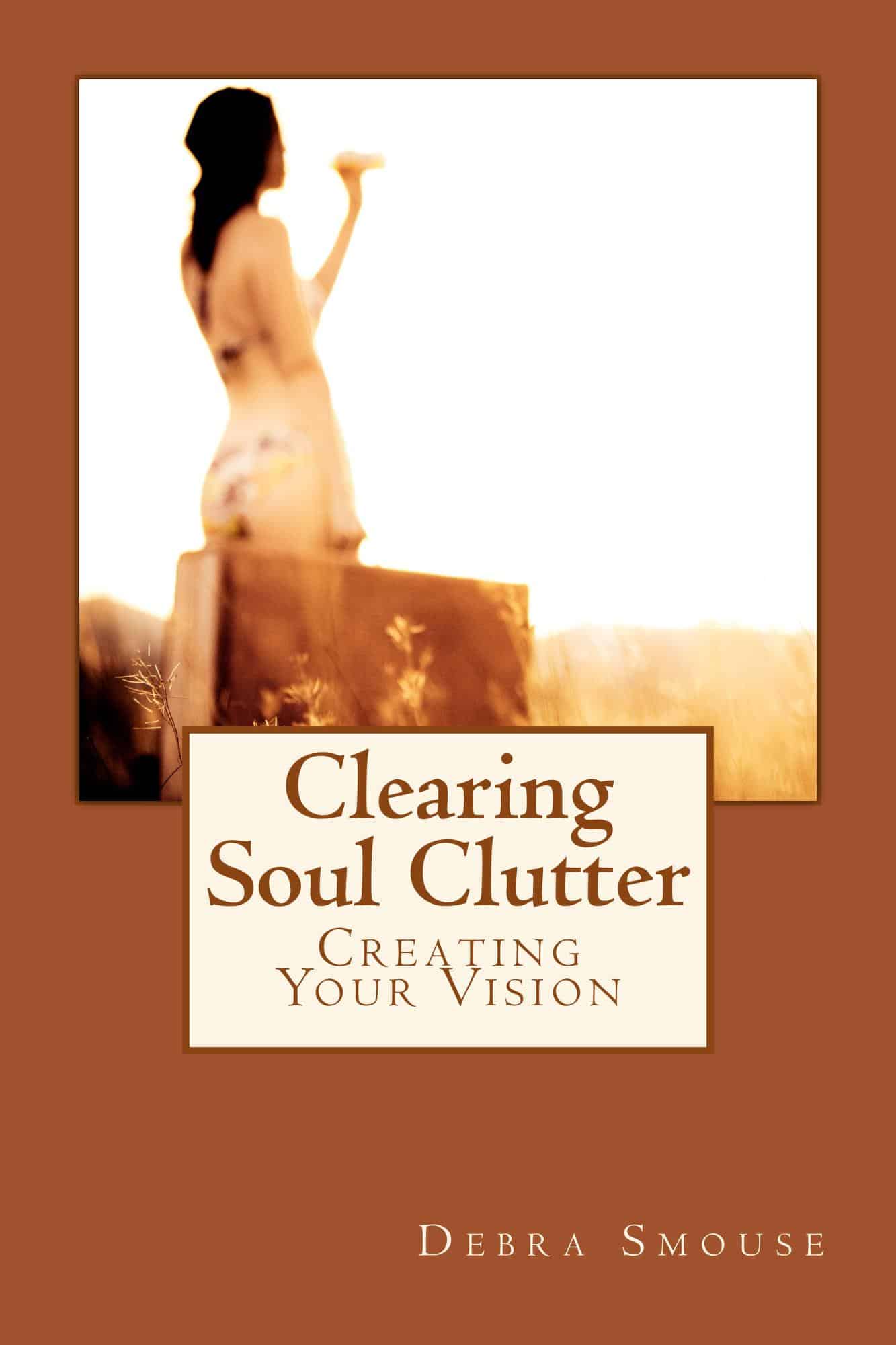 Do you feel regret for the life you should be living? Are you bored and dissatisfied with your typical repetitive day? Abandon the life you "should be" living and discover what your heart and soul truly desire. Let expert life coach Debra Smouse show you how to finally step into the world you want.
The key to being content is knowing what you want and putting it in place. Clearing Soul Clutter helps you determine your true goals so you can start setting up your ideal circumstances. Based on a proven method that has helped hundreds design their dream existence, Debra's book will teach you exactly how to imagine what you want and how to make it actually happen.
In Clearing Soul Clutter, you'll discover:
How to visualize your best life and make it a reality
How the quality of your daily life matters more than the big events
How to determine your "non-negotiables" so you can stop living with so many regrets
How to develop more awareness to give you the power to change
Hot to set and reach the right goals every time, and much, much more!
Through a series of 30 intuitive lessons, you'll learn how to envision a nourishing life and make your dreams come true. It's time to stop letting life happen to you and start doing something about it.
If you like challenging new ideas, actionable teaching, and caring guidance, then you'll love Debra Smouse's life-changing book.
Foreword by Blaze Lazarony.
Advance Praise:
"In a world where we're constantly bombarded by voices providing information and advice, Debra Smouse's guide, Clearing Soul Clutter, invites us to be still and listen to the most important voice of all – our very own souls! By taking a few minutes each day to reflect and work through some simple exercises, we can pare down all the outside noises and discover our unique vision for happiness. This vision becomes the groundwork for a pathway toward living a life you'll love. Clearing Soul Clutter is a guide for life – well worth the investment of time right now, and also for revisiting in the future."
—Becca Rowan, Author of Life in General
Order the book for $11.95 to own your vision today!
Available on Amazon in Paperback and Kindle   .  You can also purchase it in paperback on Barnes & Noble on-line.
Create a Life You Love: Straightforward Wisdom for Cultivating the Life of Your Dreams
Published in November, 2015
After 40 years of believing happiness would arrive when she got to some mythical spot in the future, Debra Smouse discovered the answer to happiness is falling in love with the day to day act of living.
Part self-help, part memoir, in Create a Life You Love: Straightforward Wisdom for Cultivating the Life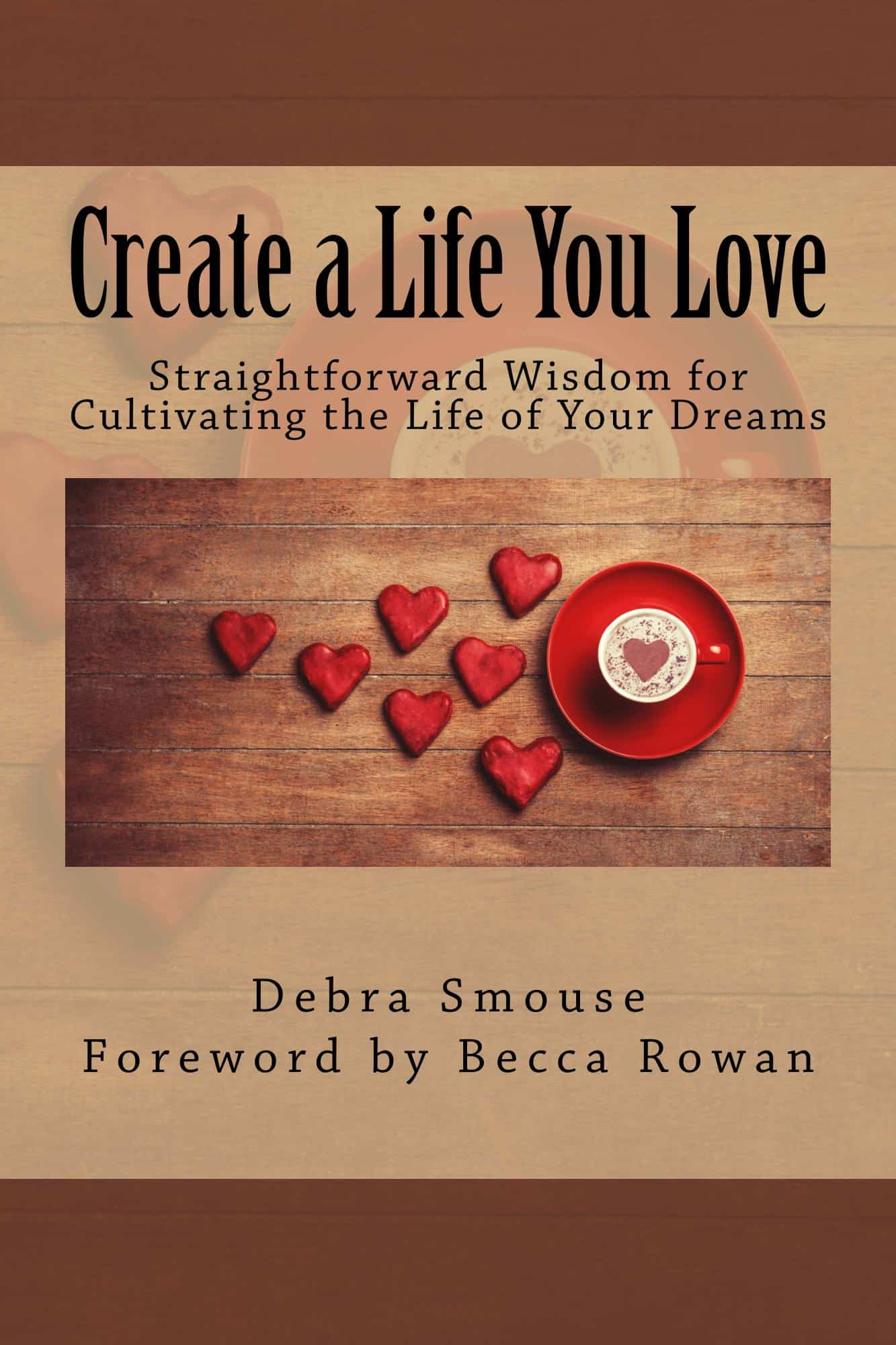 of Your Dreams Debra shares down-to-earth advice and practical wisdom on what it takes to shift your life from surviving to thriving.
You do not have to settle for a life that is less than what you most deeply desire. You may have to break the rules, but creating a life that is loving and nourishing is worth the effort.
Because you deserve to be happy and live a daily life you love.
Foreword by Becca Rowan.
Advance Praise:
"Stepping into Debra Smouse's world is an adventure you don't want to miss. Her collection of charm-scented and bold essays comes straight from the heart of this "Tarnished Southern belle." Reading her words is like sitting down with your best friend for a cozy chat and receiving the benefits of a world-class life coach. She'll kick your sweet little ass into gear and never put on airs or pretend that she may (on occasion) still forget to pull on her own big girl panties. Bright.Thoughtful. Authentic."
—Kayce S. Hughlett, Author of As I Lay Pondering and Blue: a novel
Available on Amazon in Paperback and Kindle. Want both versions? Take advantage of the Amazon Matchbook program and receive a Kindle version of the book for $0.99 with the purchase of the paper format.
It's also available from Barnes & Noble on-line in paperback.