One of the biggest lessons I have learned is that you cannot welcome new things into your life if you don't release some of the old stuff. You need to begin to purge things from your life. Getting clear in your life by dealing with your physical clutter (big clutter and small clutter) will allow you to direct your precious energy towards creating the clear path to living your best possible life.
Want more details? Click here to learn more about The Clutter Busting Edition
 2022 Course Dates:
 Before the Holidays: Beginning Sunday, October 30, 2022
Course Investment: $21.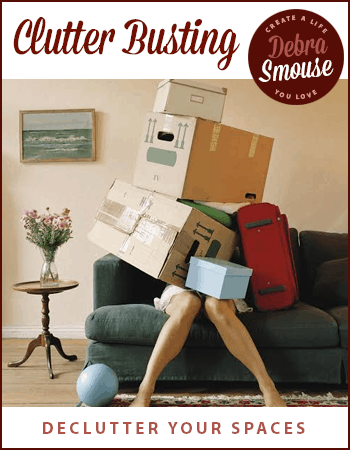 "With her encouragement, I made major progress on clearing the clutter in my physical life as well as in my emotional life, which paved the way toward creating a new vision for the life I want to live now.
Deb has an easy conversational style, rational down-to earth wisdom, and a warm sense of humor."