After 40 years of believing happiness would arrive when she got to some mythical spot in the future, Debra Smouse discovered the answer to happiness is falling in love with the day to day act of living.
Part self-help, part memoir, in Create a Life You Love: Straightforward Wisdom for Cultivating the Life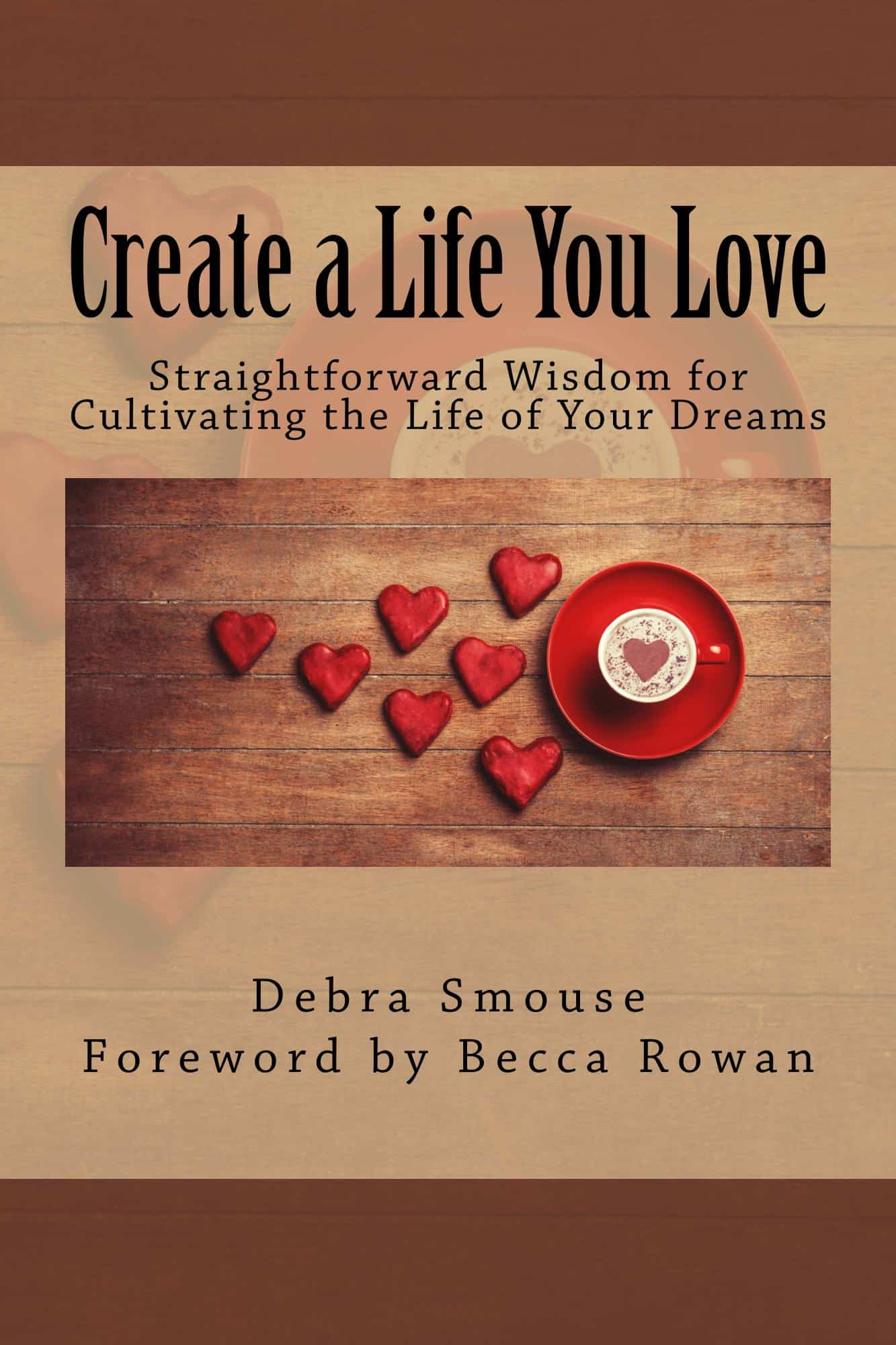 of Your Dreams Debra shares down-to-earth advice and practical wisdom on what it takes to shift your life from surviving to thriving.
You do not have to settle for a life that is less than what you most deeply desire. You may have to break the rules, but creating a life that is loving and nourishing is worth the effort.
Because you deserve to be happy and live a daily life you love.
Foreword by Becca Rowan.
Advance Praise:
"Stepping into Debra Smouse's world is an adventure you don't want to miss. Her collection of charm-scented and bold essays comes straight from the heart of this "Tarnished Southern belle." Reading her words is like sitting down with your best friend for a cozy chat and receiving the benefits of a world-class life coach. She'll kick your sweet little ass into gear and never put on airs or pretend that she may (on occasion) still forget to pull on her own big girl panties. Bright.Thoughtful. Authentic."
—Kayce S. Hughlett, Author of As I Lay Pondering and Blue: a novel
Available on Amazon in Paperback and Kindle.  Want both versions? Take advantage of the Amazon Matchbook program and receive a Kindle version of the book for $0.99 with the purchase of the paper format.
It's also available from Barnes & Noble on-line in paperback.