How do you define and perceive the holiday season?
For some, it's an opportunity for holiday parties and time with friends, or an opportunity to spend time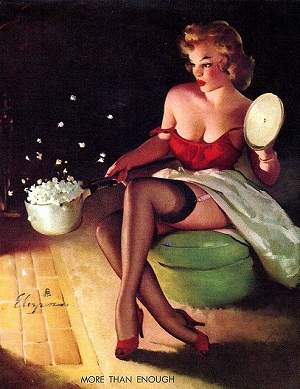 with parents, grandparents, siblings, and distant cousins.  The promise of good food surrounded by love and joy is defines what Thanksgiving, while for many people, Hanukkah and Christmas are all about the giving and receiving of gifts.
We imagine creating a Normal Rockwell Thanksgiving meal, believing that we should make everything from scratch.
We envision popping corn and stringing a garland out of popcorn and cranberries with our friends to enhance a perfect Christmas Tree.
We fantasize about being the family in the 1950's Coca Cola advertisement, serenely gathered around the tree with homemade cookies, frosty bottles of Coke, warm mugs of cocoa.
We get wrapped up in the things we "should-be-doing" and begin to believe that every holiday should be picture perfect, lest we be judged on our store-bought cookies or less-than-perfect package bows.
We claim to embrace the meaning of the season, yet find ourselves lost in endless to-do lists, as if a taskmaster with a bull-whip has scheduled our time.
We maintain that we are trying to radiate joy and love, yet we find ourselves being impatient or testy with our loved ones, or worse, dreading family gatherings altogether.
We say that we seek to feel rested and restored, yet our schedules – and the schedules of our families – are filled to the gills with nary a spot of white space on the calendar.
We search for spiritual and emotional nourishment, yet only plan for nutritional nourishment.  In fact, the search for nourishment finds us seeking comfort in a bag Christmas cookies to only unearth self-flagellation at the bottom of the bag.
Let me tell you something, darling: we owe it to ourselves to get off the crazy cycle of the holidays.
Because if we aren't careful, busy can become our identity.
Busy, darling does not equal worthiness.  Or satisfaction. Or fulfillment. And it certainly does not equate to perfection.
In fact, you, as you are now in all your fabulous imperfections, are already worth the deepest love and greatest joy.
No matter what your religious beliefs may be, the holiday season is a time of celebration.  And the celebration, my dear, begins within your own heart.
You can embrace love and nourish your spirit.

You can celebrate joy of the season without losing yourself in the hustle

.
You can create a lovely meal without having to make everything from scratch.
The jury of everybody you imagine to be judging you is also struggling with the same issues that you are!
They, too, desire peace and love and joy. (And like you, they, too, deserve it.)
You, darling, can create a lovely holiday that will actually more rewarding if it isn't perfect.
I know that you may not believe that you have oodles of reflective time, but you can carve out a few moments a day to lean into what you need.
I know that it's challenging to carve out time for ourselves, so I created a holiday eCourse to help you. (And best of all, it's FREE)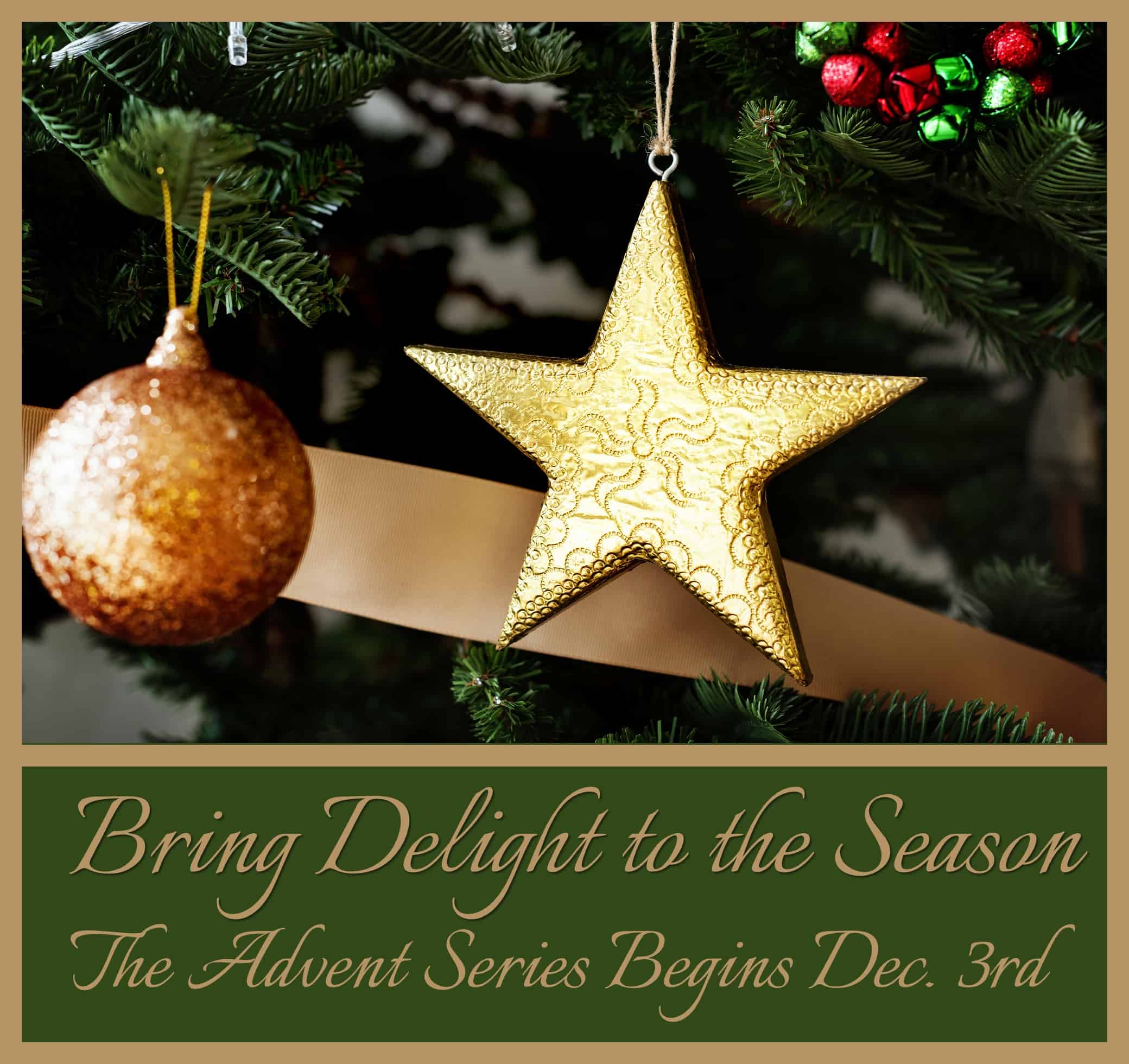 The Advent Series is a spiritual journey for the soul exploring the tenets of Hope, Preparation, Joy, and Love.
You don't have to believe a particular way to use the deeply rooted and rich traditions and symbols of the season as a personal ritual on your path of growth and purpose.
Using the symbolism of each Advent Candle as a guideline for exploring your desires. To use the holiday season to feed your spirit so that the holiday period leaves you feeling satiated and deeply pleasured.
You deserve it, darling!
What about you?  What "shoulds" can you release to immerse yourself into a season of celebration and love?