D o you want to take your life to a whole new level from the safe space of your own home?   Are you wanting to change your life with the guidance of a seasoned coach but want an option beyond one-on-one coaching? Want to take slow and steady steps towards change in your world?
Digital Courses are a fabulous option.   They are a gentle and affordable way to change the quality of your life – and all you need is an email address!
I believe that if you were to really get to know all the sides of someone, you couldn't help but fall in love with them.
To see someone in as they really are when no one's watching. To acknowledge their struggles and bouts of loneliness. To see their victories and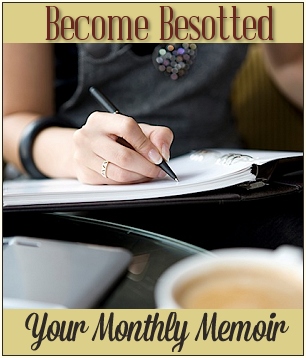 find a way to celebrate them. To see their infinitesimal moments of perfection as they watch their lover sleep or breathe in the crisp autumn air on an October morning.
We get to know them because of their story.
We are inspired in how they transform adversity into love. We witness the breadth of their story and see the significance in small, conscious decisions. When we see them in all their glory, all their vulnerability, and all their humanness, we can't help but fall in love.
What if YOU were that person?
Become Besotted. With Yourself. With Your Life.
Who you are is significant. Though we sometimes feel incredibly small or unimportant in the seas of humanity, know that your story is essential to the fabric that makes up this world. You. Your life. Your story. Is critical.
The question becomes: how do you explore your own story? How do you find the breadcrumbs that will lead you from unconscious existence to the understanding that your daily actions have the power to create a conscious life?
That's why I created Become Besotted.
Become Besotted will assist you in writing your story, a month at a time. An opportunity to get to know all sides of yourself and fall in love. Become Besotted will also help you explore your dreams and desires. It will serve you in monitoring your victories and shedding what isn't serving you. Want to bring your dreams into your reality? Become Besotted will help you stay on track to your deepest desires.
Become devoted to yourself. Give yourself the gift of a year getting to know YOU.
What you get
First up is a in-depth series of prompts designed to help you dig into your heart and soul. Who are you? What do you dream about? What do you desire?
On the 25th of each month, you'll receive the next chapter. It will be an opportunity for you to chronicle your month. To record what's working. to truthfully explore what isn't.
Every three months, you'll receive a mini-chapter with a new set of questions, designed to help you look for patterns within your life.
With each month, you'll chronicle where you're heading and what you desire. You'll note the ordinary happenings of living.
At the end of 12 months, you'll also receive an additional chapter designed to assist you in closing out your year.
The investment for 12 months of Become Besotted is only $89.
Celebrate who you are becoming. Celebrate Yourself and Your life. Isn't it time you fell in love with you?
I wholeheartedly believe that the answer to that question is that we begin to explore our story through the art of creation.When it comes to being a "creative" or a "non-creative" person, we are ALL creators in some sense.
When we create, we cultivate meaning. When we create, we stand stronger in our own power as a unique individual, we make the fabric of humanity stronger. Our piece, our story, our creations are all necessary. In her research on wholehearted living, Brene Brown found that "Unused creativity doesn't just disappear. It lives within us until it's expressed, neglected to death, or suffocated by resentment and fear."
What can draw you deeper into your own story? To flesh out your memories, push your edges, and remind yourself of the significance in your way of being? How can devotion to your life and your own creativity propel you towards becoming besotted with not just yourself, but your whole life.

30 Days to Clarity Series
What if I told you that one of the things standing in the way of the life you desire and the life you have is clutter?
It begins with the physical clutter in your world – the overstuffed closet, the mountains of laundry, the stacks of papers on your desk and the all those unloved things your saving – just in case. But clutter doesn't stop with the stuff on your floor. Your over-scheduled life is a form of clutter. And so are all those whirling thoughts in your head. That brain and soul clutter that keeps you mentally and emotionally stuck.
I created my "30 Days to Clarity" courses to help discover clarity in your life by clearing physical, mental and soul clutter.
When you take slow and steady steps towards a desired end game, you are able to make significant progress without throwing yourself into exhaustion or feeling overwhelmed.
The 30 Days to Clarity Family has 2 Books and 3 Courses. You may purchase the books here.

The investment for each individual course is $21.
Clearing Clutter & Creating Systems for Entrepreneurs and Others Who Office At Home
What if I told you that one of the major things standing between a successful business is the lack of systems? What if I told you that the clutter in your home office was detracting from your ability to focus on your work?
Maybe you're thinking, "What's clutter got to do with my work?" or maybe you're thinking "Systems are for big corporations! " or even "I became an entrepreneur because I wanted freedom, not structure!"
Working from home isn't always easy. There are distractions abound – neighbors, the postman, the laundry, Netflix…. So, don't let the clutter add to your distractions.
Working from home can give you a sense of freedom you'll never find in a cubicle. So the creation of systems will help you feel free because you'll be supported by a structure that fits your needs.
Want more details? Click here to learn more about The Home Office Edition
Home Office Edition: Clearing Clutter & Creating Systems
2018 Course Dates:
Beginning Monday, September 10, 2018 

Course Investment: $21.
Purchase: 30 Days to Clarity: Home Office Edition ECourse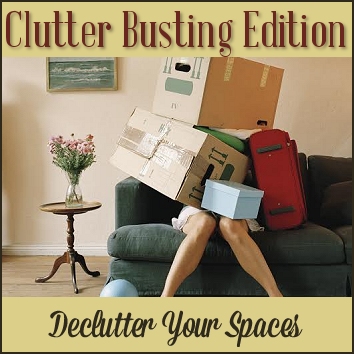 One of the biggest lessons I have learned is that you cannot welcome new things into your life if you don't release some of the old stuff. You need to begin to purge things from your life. Getting clear in your life by dealing with your physical clutter (big clutter and small clutter) will allow you to direct your precious energy towards creating the clear path to living your best possible life.
Want more details? Click here to learn more about The Clutter Busting Edition
2018 Course Dates:

Beginning Sunday, October 14, 2018
Course Investment: $21.
Purchase Clutter Busting Email Course
The Advent Series
Look for us in December 2018
Imagine creating a holiday season that truly feeds your spirit.
Would you like a journey through the season and feel not only connected with your heart and soul, but leaves you feeling more joyful?
Imagine closing out the year in deeper relationship with yourself while creating a loose plan for the coming year.
The holiday season, no matter what your religious beliefs, is a time of celebration. You don't have to believe a particular way to use the deeply rooted and rich traditions and symbols of the season as a personal ritual on your path of growth and purpose.
Using the symbolism of each Advent Candle as a guideline for exploring your desires. To use the holiday season to feed your spirit so that the holiday period leaves you feeling satiated and deeply pleasured.
The Advent Series is a spiritual journey for the soul exploring the tenets of Hope, Preparation, Joy and Love. The 2017 Advent Series comes with two extra bonuses.
One – As a holiday gift, this course is offered at no cost. Sign Up HERE.
Two – Be nourished by the wisdom and voices of eight additional authors including: Andi Cumbo-Floyd, Becca Rowan, Jenn McRobbie, Karen Milito, Kayce Hughlett, Melissa Bartell, Molly Totoro, and Theresa Reed
Want more details? Click Here to learn more about The 2017 Advent Series.
The Advent Series in 2018 will begin on Sunday, December 2nd.

Being Retired as of 05/18/2018 – use code "SolongIn2018" to Save 50%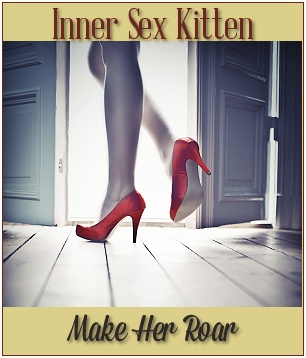 Do you feel that you've lost your Mojo? Have you become so attached to the label of "wife" – "mother" – "caregiver" – "employee" – that you've forgotten how to be YOU?
Isn't it time to become who you were always meant to be?
Make Your Inner Sex Kitten Roar is an E Course designed to support you as you transform your life.
Are you ready to peel away the need for perfection, strip off the masks you've been hiding behind? It's time to feel alive again. To be bold, feel sexy and reclaim your confidence.
Darling, it's time to look in the mirror and love yourself. Unconditionally.
Make Your Inner Sex Kitten Roar will lovingly guide you through the process of finding yourself again.
There are Six Modules in Make Your Inner Sex Kitten Roar:
Module One – Creating A Foundation for Change
Module Two – Crystal Clear Clarity into YOU
Module Three – Defining Who You Are
Module Four – Harnessing Your Precious Energy
Module Five – The Power of Vulnerability
Module Six – Taking Your Work Forward
Author and Life Coach Debra Smouse has been seen in publications like Huffington Post, Tiny Buddha, Fox News Magazine and more. She created Make Your Inner Sex Kitten Roar from the tools she used to go from a miserable (and depressed) person to a woman who is living the kind of life she dreamed about as a little girl.


When you purchase Make Your Inner Sex Kitten Roar You'll receive:
An eBook containing all the course material: fifty-two lessons divided among the six modules. This can be read on any device, including your Kindle.
A downloadable workbook containing journal prompts and worksheets to support the lessons along with a recap of each lesson's assignment. This can be printed or saved on your computer (or tablet) as a fill-in-the-blanks extended PDF
As a BONUS, you'll also receive
A monthly email to help keep you on track and inspire you move forward. This email will contain bonus materials, encouragement for your journey, free worksheets, and even free eBooks.
Access to BONUS Office Hours. Every other month, a private group coaching call for Make Your Inner Sex Kitten Roar participants will take place. You can take part live and have access to recordings of the calls. You can get coached and listen in as others are coached. We truly learn from the experiences of other women
ALL for only $397.
You can also choose a payment plan of 4 payments of $109 Each

Want some help for the journey? You can bundle  Make Your Inner Sex Kitten Roar with 4 PRIVATE coaching calls for only $1087. And yes, there are payment plans!