H ello, darling. I'm so glad you're here.  I know there's something you are searching for – and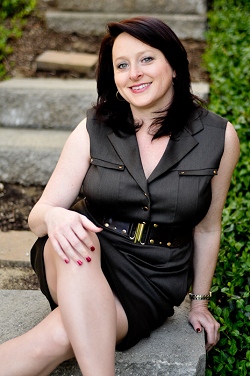 I want to help you discover it.
Maybe you're feeling a bit overwhelmed by life or torn by needing to fit everything into your schedule.  I can help you. I'm an expert at De-TANGLING!  And, I LOVE doing it.
Think of me as the De-Tangler.  I am like Johnson's No More Tangles, but for your schedule and your life.
Maybe you're feeling scattered –  as in that feeling where not only are you not living your life – you are just hanging on by the knuckles to survive. I am here for you,  to hold space for you as you allow yourself to fall apart – and to help you pick up the pieces and reassemble them into something that feels like a life you can thrive in.
When you are scared, I'm here to be your cheerleader.  I know that deep within you there is a well of courage.  You just don't recognize it.  Or maybe – just maybe – you feel you need permission from someone else to be courageous.  I'll give you permission to step up in your own life and make it your own.
When you confess to me that you don't want to live the life you are expected to live, I will understand.  I've been there – living a life that I was expected to be living – being the perfect mother and the perfect wife.  When it all fell apart, I began to discover what I really wanted in life and became an explorer and an adventurer.  I learned that outside the lines of polite society's expectations is an awesome place to live.
I won't judge you at all – instead I can tell you that I understand.
I will support you in pursuing your dream and breaking out of your shell. Because I see the best you that you can be – even if you are unable to see it in this moment.
So what do you say?  Are you ready to get to work?
30 Days to Clarity: Clutter Busting
Begins October 26, 2014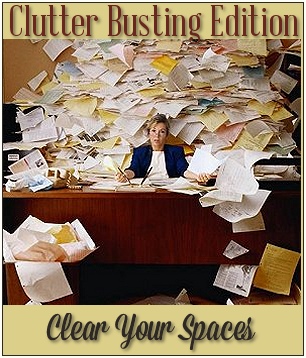 What if I told you that one of the major things standing between where you are now and creating a life you love is clutter?
Maybe you're thinking, "Clutter? What? Why clutter? My environment doesn't have anything to do with what is happening in my life. Those things are just things."
What if I told you that the trick to being happy was found within my own dreams, not in the outside world? What if I told you that you can create the kind of life you want?
One of the biggest lessons I have learned is that you cannot welcome new things into your life if you don't release some of the old stuff. You need to begin to purge things from your life.
The Turning Point for Clutter and Me
When my mom died in 2010, we ended up with twenty-two 50 gallon trash bags full of clothes, shoes, bags and belts. And tons of it still had the price tags! And that doesn't count the figurines she collected!
Let me be honest: my mother was never completely happy with her life. It was the final key that reminded me that you can't buy your way to happiness. And I didn't want to become bitter and angry at life like my mother was.
So I begin shedding everything that didn't serve me. I'm talking about the physical clutter I was tripping over. And all the stuff I was buying in hopes it would make me happy. (Secret: the real treasure isn't in stuff – it's in YOU!)
"The mental and physical space we create by letting go of things that belong in our past gives us…the option to fill the space with something new."– Susan Fay West
About 30 Days to Clarity:  Clutter Busting
Then, I realized that I needed to share what I had learned. To help others find their dreams, even if those hopes and dreams are buried under mountains of stuff. And, from experience I knew that it had to be done in a loving approach – with small tasks designed to chip away at clutter – so that you don't get overwhelmed.
I created the Clutter Busting Course to help you slowly clear your physical spaces.
Every day of the course, I'll be giving you food for thought – and small tasks to slowly clear your spaces.
With each daily email, you'll begin to create an environment that is rich and supportive of your dreams.
I'll also be sharing some tips for getting out of the house each morning with less drama.
And we'll have tips, too, on how to set up a system so that you won't miss important bills.
"Clutter is not just the stuff on your floor—it's anything that stands between you and the life you want to be living." — Peter Walsh
Disorder, clutter, and undone spaces in your home stall you from creating, sabotage your productivity, and keep you from embracing the life of your dreams.
How 30 Days to Clarity:  Clutter Busting Works
Each day of the class, an email will be delivered each day to your inbox with a task for the day to help you shed physical clutter. Each task will take less than 30 minutes – some will take less than five.
No matter how organized – or disorganized – you may be feeling now, by the end of the course, you'll feel worlds lighter. It also promises to be a fun, effective and affordable way to make space in your life for what matters most.
Clutter Busting is running one more time in 2014 – Sunday, October 26, 2014 to Tuesday, November 25, 2014.
The Investment: $39.00