The year I stopped making resolutions was also the year I stopped giving things up for Lent. That year, I spent regular time at a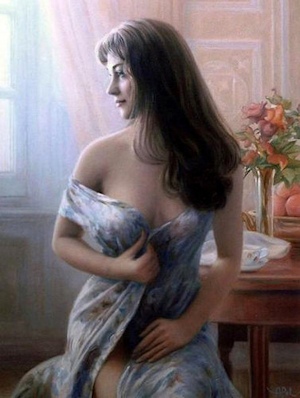 Buddhist Monastery in order to learn to meditate.
I promise this won't be a post about the rights and wrongs of religion or how anyone should practice express or practice their beliefs. One of the things that has stuck to me in my southern ways is that Southern Ladies don't talk about politics, religion or money. I may be a Tarnished Southern Belle, but just like I still wear pantyhose, I don't like talking about these things at work.
As a life coach, though I know we can't separate our bodies from our mind nor our souls. Today, though, because I want to talk a little about soul care and listening to our soul's needs, a little spirituality is making it's way into the mix.
((If that offends you, then darling, there's an X up in the right hand corner of the window. It won't bother me if you choose to exercise your right not to read any further.))
When it comes to expressing ideas and different ways of looking at this thing called life, I know that we learn from the stories of others and in order to do that, I often use my own experiences as examples. So, today I want to share a little about my personal religious history. I was raised Southern Baptist. When I was 22, I converted to Catholicism.
What attracted me to the Catholic Church was the order of the Mass. Ritual and symbolism called to me. Today, my beliefs are a lot more on the "spiritual" side than religious. The way I see it, my relationship with God is between Him and me. Though I certainly don't attend regularly, you'll still find me going to Mass when I feel the pull to worship with others. The order of the Mass (even though the Liturgy changed) is comforting.
What has me breaking that Southern Rule about talking about religion?
King Cake.
Or, more specifically, that the arrival of King Cake in my local grocery store which signals the fact that we are moving into the Lenten season: Mardi Gras is next week as is Ash Wednesday. And then, forty days later, we arrive at Easter.
One of the tools that works for me personally is to choose a holiday or calendar event (Advent, Winter Solstice, etc.) as a jumping off point to work on a new skill. It helps me make the new practice or pursuit of a new habit, well, stick, because there are external things in the world happening at the same time.
The first year I chose not to give up anything for Lent wasn't because I lost my faith. What I did was take a step back and look at the culmination of the season.
I chose to see surrender instead of sacrifice.
I chose to see love and forgiveness instead of deprivation and self-flagellation.
I chose to see the cycle of re-birth, not the cycle of life ending in death.
It's become my new tradition for the Lenten Season. Instead of giving something up for Lent as a way of sacrifice, I instead choose to surrender to what my soul is calling for.
That first year, I chose to deepen my spiritual life not by sacrificing sweets but by (finally) learning the art of meditation.  Subsequent years have seen activities like letting go of toxic relationships, writing daily, and gratitude walks.
This year, I thought I'd go public with my tradition around Lent and invite you to join me. No matter what your religious or spiritual beliefs may be, how does forty days of tending your soul's needs sound?
No, I'm not selling anything. I won't insist you sign up for my newsletter or beg you to follow me on Twitter or like me on Facebook. Of course, I do appreciate any and all connections and am ever grateful for those who gift me with their presence in any of those spaces.
I simply want to extend an invitation to share this time in our journey through life with the sole goal of tending our delicate souls.
Begin by asking yourself any or all of these questions:
What kind of activity would allow me to feel more nourished in my daily life?
What is my soul calling me to surrender to?
How would banishing fear and deprivation play out?
What would choosing love look like?
How can I move towards forgiving myself for not being perfect?
What actions can I take to feel more whole and more connected to myself and my life?
What would fuel my soul in the cycle of re-birth?
How can I feed my creativity ?
And now, my dear, I ask that you commit to just one thing during the Lenten period.  Maybe it's meditation or yoga. Maybe it's a daily writing practice. Maybe it's a break from Facebook. Maybe it's stretching daily or taking a gratitude walk.
Your life deserves your devotion. You are worth tending.
What one thing could you be devoted to during the period of Lent? What tiny spark can you choose to fuel your own flame? What acts can you make in order to come home to who you are meant to be in this world?
Feel free to comment here, send me an email (debra AT debrasmouse.com)  or tag me on Facebook or Twitter if you want to publicly declare your Devotion for Lent. Public or not, know that I'm rooting for whatever you choose to move you towards creating a daily life that you love.
PS – And yes, I plan on buying a King Cake to kick off the season. 😉