When I did my personal values exercise last year, one of my top 10 values was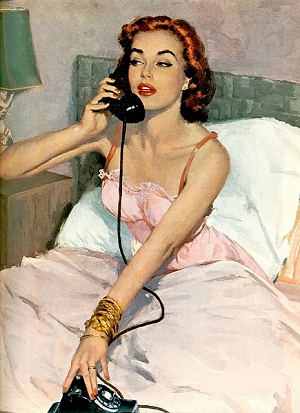 connection.  When I really dug into it, I discovered that "connection" was deeper than I imagined. 
And connection is more powerful than I could see on the surface.
Connection is one of the things I love about what I do every day.  Whether I am writing or coaching, I have the opportunity to connect.
There are those surface connections that feed us in small ways:  the exchange of a smile as you pass someone in the grocery store.  Clicking the "like" on a cute photo on Facebook.
And there are the deeper connections.  The reading of a heartfelt blog post where we say "I get it!  I identify with that.  I am not alone in feeling the way I feel."  The connection that occur with intimate conversations over coffee.
And the connection discovered by picking up the phone and allowing that voice-to-voice connection to feed our minds and spirits.
Coaching allows for another kind of connection.  The opportunity to assist a person as she reconnects with her true voice or disentangles years of behaving like she should, instead of how she truly wants.
Connection is the catalyst for discovering what a person wants and needs in order to love themselves.  And be in love with their life.
And what are  the most common "wants"  and "needs" that people express?
 To connect with a life where things flow with ease, instead of feeling strained, pushed or forced.

To build a deeper sense of intimacy with those whom they love, like a spouse or sibling.

To create a plan for their life – or at least have a path forward.

To connect with their life as a participant, and not an observer.

To feel rested.

To release worries.

To voice what's wrong and discover what's right.

Deeper understanding of their own desires.

To feel grateful.

Less clutter – mental and physical.

To recognize their own accomplishments.

To celebrate those accomplishments.

To allow themselves to be loved.

To realize that they have value – to their families and to the world.

To forgive.  Others.  And also themselves.

To ease up on their unrealistic expectations they have on themselves.

To disentangle themselves from what's not working.

To engage in what their heart is longing for.

To feel alive.

To be happy.

To be real.

To love.
And that, my dear, is the beauty and the power of connection.  
Words on a page or a voice at the other end of the phone can result in just the right phrase or question that triggers the clue  of what someone wants.
Connection goes beyond the surface and serves as a powerful catalyst for falling in love with life. 
What about you?  What are you seeking?  What would you add to this list of what's wanted in the world? How would you like to connect?
[hr]
Want to stop feeling drained and burned out?
Would you like to explore these questions with a pro? Get some support from someone that's been there?
Are you seeking practical advice? Someone to talk through potential pitfalls and solutions? Do you desperately need support around your crazy-busy life?
I have space for two new clients this summer. You can find details about packages and pricing here.
Drop me an email at: debra AT debrasmouse.com and we'll schedule a call to see if we're a good fit.