I spent the first half of this week attending Christine Kane's Uplevel Your Purpose retreat. It's a three-and-a-half day conference of about two hundred people, all of whom were amazing. Just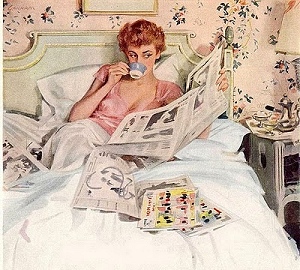 being around this much collective creative energy was awe inspiring. In the first two days, I had formulated half a dozen new goals, filled two pages with ah-ha moments, and developed a concrete to-do list to take my coaching business to a new level.
I chose the conference because I have a deep-seated need to serve others. I'm really turned on when I have the opportunity to help someone discover what they want for their life what it feels like to live in the zone.
During the planning stage of my trip, I had an offer to share a room from some ladies I had met as a participant in another program. I was tempted. Not only would having a roommate be easier on the budget, it would be a great way to share the experience of the conference with someone outside the scheduled activities. It would also have helped ease my need for some female bonding. As much as I love JB, he's still a guy, and therefore unable to fill my need to spend time with other women.
As I looked over the itinerary for the retreat, however, I quickly realized that with twelve hours a day of "official" activities, having a roommate would force me to compromise my own core needs.
On my own journey toward living in the zone, I have learned that it's important to honor myself. While I do have a need to be social, and to help others with the breakthroughs they need to have in order to live their best lives, the three-and-a-half days of this retreat were days I had set aside so that I could receive knowledge.
In the midst of two hundred brilliant people, I knew I would need two things: time to myself to absorb and process everything going on, and undisturbed rest.
What about you?
How often do you put your core needs aside in order to serve the needs of others? How often to you do what you think you "should" do, or what you perceive that society expects of you, instead of what is truly best for you?
My challenge to you this week is this: choose one thing to do that will honor YOUR needs.
That might mean skipping the gym in favor of the driving range because the practice of hitting balls relaxes you more than running on the treadmill.
That might mean reading a frou-frou novel instead of the "serious" biography you've been slogging through.
It could even mean making a conscious effort to leave work AT work, and spend time simply sitting on your deck and enjoying nature.
Remember that taking care of your own needs will enable you to serve others from a place of peace.
Remember to honor YOU.