I know the typical theme for summer is "the lazy days of summer," but in feeling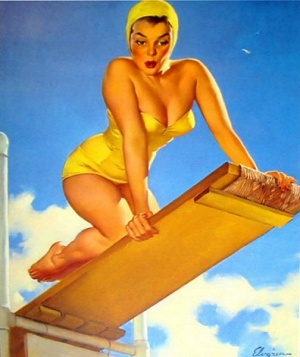 the pulse of the world around me, it's not what I'm witnessing or hearing from friends and clients.  Instead,  I'm seeing packed weekends, fast-paced vacations, and the push to do more.   I'm certainly not immune from getting caught up in the whirlwind that summer brings.  We went from a month in Europe to an insanely busy June, sandwiched in a weekend in Chicago, and I began stepping out of my comfort zone and going to area networking events.
Midsummer has always been a time for me to re-boot.  I review my words of the year.  I evaluate my goals.  I take an in-depth look into my heart and examine my wants and needs, and begin deciphering what needs are being met and which areas are lacking.  I also look at my business and see what feels good and authentic to me and where I am drifting away from what feels right.
While the feeling of being pushed to take life at a faster pace can be a detriment, I'm discovering that it's becoming a blessing for me.  Though that may seem like an oxymoron based on my belief that you need to rest and play in order to be at your best, times of stress and chaos can act as catalysts: you begin to sort out what matters the most to you.
When a client comes to me battered and bruised by life, I help them discover what they most need to feel loved and comforted, nourished and content.  If you don't have the "muscle memory" to recall what happiness and contentment feels like, it can be challenging to choose love if you only know fear.  It's challenging to know your heart's home when you only feel lost.Knowing the feel of the space of comfort is a survival skill for it's the feeling and space you can recall when you are feeling lost and need a guide to get back to your safe space.
And let me be clear:  embracing comfort and contentment and settling in doesn't mean that you are settling in your life.  It means that you've become wise about yourself and are honoring your own needs.  That you are in the place and space that you've been striving for and you are in a place to revel in and marinate.
It's no secret that I'm a big fan of those spaces of love and comfort.  I think contentment holds a place in everyone's life.  In fact, if you never experience feelings of comfort and contentment, then your soul will always feel restless, for it doesn't know what settling in can feel like.
I also know that I need to shake things up sometimes. 
I am in the blessed space where I have a home of love and contentment and comfort.  And because of that, I know it's safe to transform to the next level.
I need to dive out of the flows that I cherish and swim against the waves a bit.  I need to explore. I need to  dance in the moonlight.  I also need to gently prod myself to step out into the world when I discover that my time writing isn't nourishing me enough.
I am purposely putting myself into situations that are uncomfortable.
I am purposely putting myself out there and being vulnerable.
I am allowing myself to sit with that vulnerability and the discomfort because I know that I have the support to be totally raw and completely who I am at my core. 
This time of midsummer isn't just a time of re-evaluating my goals.  I am  also allowing this time to be about evolution and reinvention.
Let me tell you something, darling.  Midsummer is a magical time of year and you can use that power and magic in any way that feels  right to you.
You can refresh your goals and rededicate your focus.  You can dive headlong into your dreams and revel in the beauty of them. You can simply ride the waves of ebb and flow and admire the glory that is your life. You can cocoon into a space of contentment and comfort.
Or you can choose to lean into a little discomfort and vulnerability.
And, baby:  if you choose to reinvent yourself and shake up your world, know that I'm here for you. I'll guide you along the way, or shout encouragement, or both.
So tell me: what's something outside your own comfort zone that you've been contemplating trying? Why not make this midsummer your time to take a few steps in a new direction?