When I was a little girl, I was great at telling stories. I had tea parties with my imaginary friends, my Barbie dolls had rich,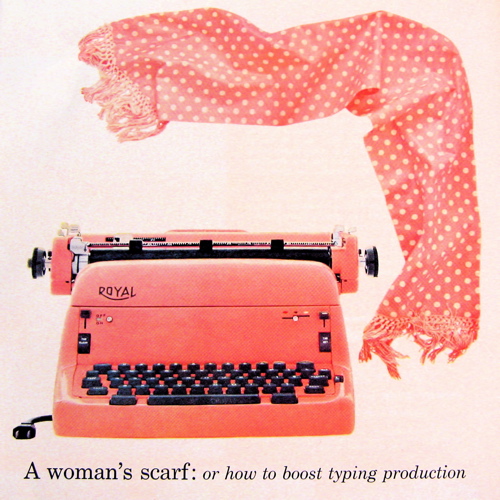 full lives, and thanks to me, Nancy Drew never ran out of new mysteries to solve. I also filled notebooks with dozens of essays and short stories. (My momma may have said some of my stories were fibs and that many of my essays were the result of a wild imagination, but let's not digress.)
Whatever I was doing though, the greatest toy I had wasn't the tea set, the doll, or even the perfect pen.
It was my innate creativity.
For many people, creativity means that you have to make something great. You're only creative if you've painted an artistic masterpiece, penned a best-selling novel, or starred in a blockbuster film (that you also wrote and produced).
I have news for you, sister: that definition of creativity is just, plain wrong.  Everything you do requires creativity.  Every action, every word, and every choice you make is part of your creation. You are creating something each and every day, even if you feel out of touch with your creative spirit.
If your acts of creation have become forced, tiresome, or are happening subconsciously, it's time to take a new kind of action. It's time to take your creative spirit by the hand, and nurture it. It's time to let your muse sing, and your imagination soar.
Sometimes it's difficult to imagine the life of our dreams.
We fence ourselves in with concepts like "balance," "security," "less busy," or "rested," but the reality is that living consciously, and attaining the life of your dreams requires that you draw on your creative spirit.
Rather than staying grounded in the mundane world of should and expectations, you explore ideas by  dipping into the rich well of imagination and desire.
One of the best ways I've found to ignite – or reignite – your creative spirit is through the practice of writing. My coaching clients write on a regular basis. Sometimes, they keep a record of their gratitude for the blessings in their lives. Sometimes they're invited to complete an exercise describing a fantasy day or explaining their definition of success.  From a seemingly simple prompt or activity, one elegant idea is born, and it can transform the way you approach yourself and your life.
I love my life, and I don't mean just the parts where we're spending weekends together at home, or the time spent traveling. I mean, I love my every day life: my work, my trips to the grocery store, and being a partner to an amazing man.  The rebirth of my creative spirit that led me away from an unfulfilled, unhappy, lonely existence and into this wonderful life sprang from the written word.
My wish is that you embrace that blazing energy, unleash your creative spirit, and set the world on fire.