I'd love to be able to tell you I've always been crystal clear on the direction of my life and my business, but that would be a lie. We all hit those crossroads where life is changing, and – even if we've chosen the changes – life can feel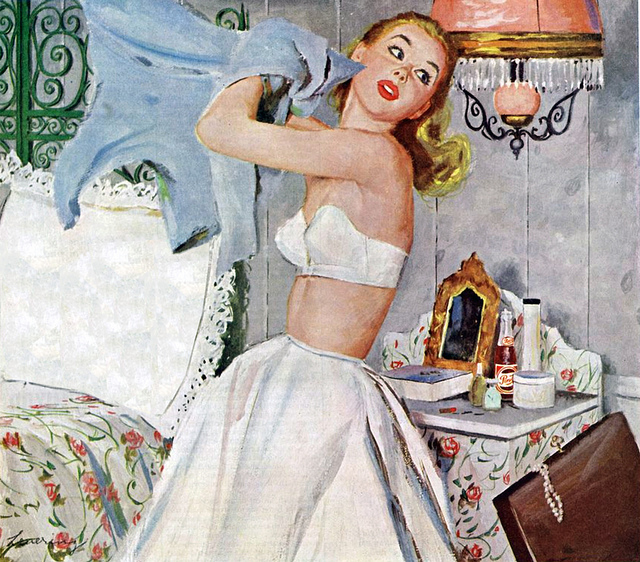 hazy.
Sometimes, we try to hang on to how things used to be – our old selves, our old ways, our old routines.
Sometimes, we toss out everything familiar in the hope that doing so will help us settle into a new phase of life faster.
Then, there are those other times when we just drift; even though we have a "purpose" we don't seem to be getting anywhere.
That was me in 2011.
I'd sold my house in Texas and recently moved to Ohio to create a life with JB. I was no longer actively parenting (hello, empty nest). At the same time, I was shifting the focus of my business from consulting and project management to coaching.
A single conversation with my coach shifted things.
Sure, I had been flirting around the edges of how I wanted to manage my business world and my personal life, but I was still feeling fuzzy. Midway through our call, though, the clouds parted and my path forward felt luminous and warm. Best of all, it also felt simple and doable.
She asked me what a perfectly imperfect ordinary day would be like and told me to describe it in exquisite detail from the moment I woke until I fell asleep. When I would pause, she'd help me continue by asking a question about what comes next.
I'd done similar exercises in the past, of course, but usually when someone asks you to describe a Perfect Day, they encourage the fantasy. They applaud and push you to create scenarios where you're waking to a sunny beach out the front door and snow covered hills out the back door. Or waking in Tuscany and laying your head down in London.
Yes, imagining a perfect fantasy day puts you outside the box and allows you to find the traces of what you desire. But you can't actually live in the fantasy.
How would I describe a perfectly imperfect ordinary day? That question had me fantasizing not about what I WANTED if I were ever going to find satisfaction or happiness. No, darling, it allowed me to finally understand that I got to create my everyday life.
It helped me define what I could have RIGHT NOW.
It allowed me to truly get that I didn't have to wait to feel satisfied or fulfilled. I could choose to be happy now.
I'm blessed with an amazing life. I get to focus on the kind of work that really lights my soul on fire. I share my life with a man I love and we regularly travel together and share adventures. Yet, I know from experience that no matter how perfect we can make a vacation or a night out on the town, most of our living is done in the "trenches," or ordinary days.
By focusing on an ordinary day that is beautiful in all it's perfect moments and crazy imperfections, you can more easily see what you really desire to experience. You get to focus on your daily life instead of some fantasy in the future.  If I am to be a better custodian of my time, my focus, my business, my relationships, and my soul, then it's my responsibility to be clear around those ordinary days.
The thing about living life is that even when we aren't going through major changes, we are always shifting.When things begin feeling a little off, or I'm experiencing too many cloudy days, I go back to this "Perfectly Imperfect Ordinary Day" activity to help me find the ways to part the clouds and transform tired ways into what will work now. And, baby, it works every time.
Whether you're feeling clear, murky, or somewhere in the middle, play with this activity and see what your heart and mind want to tell you about your daily life. In some ways, it's a form of positive day dreaming. It's also a step on the path to taking all the ideas you have in your head about your life and your work and really exploring the essence of how you desire to spend your time.
Next week, I'll share some ways to take the exploration of an ordinary day into the daily life you are actually living.
We all want the fantasy; we all dream about what happens LATER. But designing – and living – your own perfectly imperfect day? That can happen NOW.
[hr]
Looking for more help in designing a daily life you love?
Now Available: Clearing Soul Clutter: Creating Your Vision
The key to being content is knowing what you want and putting it in place. Clearing Soul Clutter helps you determine your true goals so you can start setting up your ideal circumstances. Based on a proven method that has helped hundreds design their dream existence, this book will teach you exactly how to imagine what you want and how to make it actually happen.
Through a series of 30 intuitive lessons, you'll learn how to envision a nourishing life and make your dreams come true. It's time to stop letting life happen to you and start doing something about it.
Clearing Soul Clutter: Creating Your Vision is $11.95*
Available on Amazon in Paperback and Kindle . You can also purchase it in paperback on Barnes & Noble on-line.
Or order an inscribed copy from me for $11.95*
*I'll include the shipping
(US Customers Only – please contact me for International Sales as well as discounts for multiple copies)
Interested in pre-ordering both Clearing Soul Clutter: Creating Your Vision and Clearing Brian Clutter: Discovering Your Heart's Desires?
Get the details here.