It's that time of year again. The time when everyone makes a bigger show of talking about gratitude.  I'm sure you've heard it before, but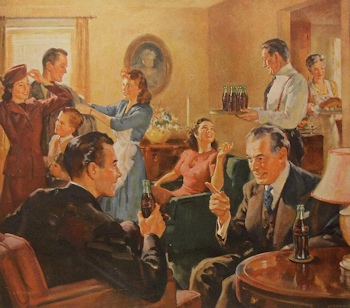 gratitude isn't just a dish served on Thanksgiving.  No, darling, an active gratitude practice can help you re-wire your brain and support you in creating a life that you love.
Once November is over, though, most folks will stop creating Facebook Status posts about gratitude (and likely go back to feeling a little less joyful).
While Brene Brown was researching for her book The Gifts of Imperfection, she discovered that it wasn't that happy people were grateful; she found that grateful people experienced more joy. I found that fascinating because,  any time I'm feeling off my game (aka cranky or irritable), a curious review of my actions usually unearths the fact that I've gotten "too busy" in my practice of gratitude.
I am far from perfect and, just like you, get off track and sometimes struggle with doing the very things I need to do in order to best support myself, so instead of beating myself up, I get back to gratitude.
In addition to simply being too busy or out of the habit of gratitude, I realized that it's easy to lose sight of the actual practice of gratitude and allow the process to simply become a rote-action of checking off a list of things you're supposed to do.
Here are nine ways to get back to gratitude in your life. Use this as a jumping off point and tailor your practice to what feels nourishing and supportive.
 One – Brainstorm While Brushing
In the morning as your brush your teeth, brainstorm all the things you're grateful for. You'll feel much more focused than going over your to-do list. So, as you polish your pearlie whites, infuse your morning with gratitude.
Two – Create a Morning Ritual
The preparation of my first cup of coffee is like a prayer that connects me to the sacred part of myself. Create a ritual within the first hour of waking. You'll feel more grounded (and naturally grateful) than if you're just rushing around.
Three – Picture It
This summer, I took part of Catherine Just's "In Plain Sight" course, where the assignment was to photograph the same thing for 30 days to help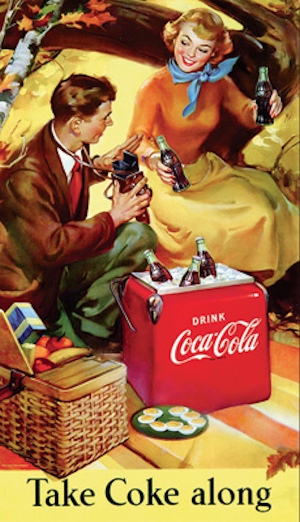 you see the beautiful details of your life that you're missing.  It's one of the reasons I'm doing a visual gratitude practice this month over on Instagram. Vow to photograph at least one moment of your day, and then examine that photo for what it shows you is fabulous in your world.
Four – Write it On the Fly
Buy a package of 3×5 cards and stick some in your desk, in your purse, in your kitchen, in your nightstand and other places you find yourself. Put a favorite pen with each stack and Voila! Instant gratitude recording devices. At the end of the week, gather all of your cards and tape them into your journal.
Five – Create a Joy Jar
I love the "happiness" jars that folks are doing. Put a big jar (or bowl) in the kitchen with a sign that says "Joy Jar". Invite your family to write about their joys and gratitude on slips of paper and toss them in the jar all month. Read them together on Christmas or New Year's.
Six – Gift a Gratitude Vision Journal
I used to use these amazing spiral notebooks that I purchased from Barnes and Noble for my journaling. They were the perfect size to toss in my purse (5×8) and the pages were edged with bright colors. Last year, I transitioned to sketch pads. It means I don't have to stay in the lines AND I can doodle and collage there, too.
Now, when it's time to begin a fresh journal, I spend a little time with it beforehand. I cut out pretty or inspiring pictures from magazines and glue them on random pages. It gives me a double dose of gratitude. I'm visualizing what inspires me as I create it. Then, it's like an instant joy when I come upon one of these pages. Do this for yourself as a gift. Do this for your best friend.
Seven – Have Gratitude for Dinner
JB and I have a little ritual where, over dinner, we share with each other the best part of our day. Yes, we have those days where the highlight is "coming home", but that's a part of the ritual of our family dinner. Instead of only focusing on our victories on rare occasions, what if we celebrated daily? Together. Over a meal. Outloud.
Eight – Light It Up
The lighting of a candle is like a little prayer. There is magic in the flicker of a candle. Buy a candle that smells amazing to you. (it doesn't have to be expensive, I'm kind of loving the Glade Pumpkin Spice Candles these days). As you light it, say a prayer of gratitude. Every time you gaze on the flame, allow gratitude to wash over you.
Nine – Seed Your Dreams
Remember the old "Count your blessings instead of sheep" song? They had the right idea on how to have sweeter dreams. Keep a journal or stack of 3×5 cards by your nightstand and before you turn off the light, write down at least three things you're grateful for that night. It's seeding your dreams to be supportive and positive.
These are just a few ideas on how to make gratitude a daily part of living. I'd love to hear your ideas for practicing gratitude. Because, isn't it time we carried the feelign of Thanksgiving throughout every day of the year and not just a Thursday in November?