When it comes to living this modern life, one of the things we must deal with is making decisions. Even when you prefer to go with the flow, the truth of the matter is, that, too, my dear, is a decision. And when you want more from this life than simply existing from one moment to the next, then one of the best things you can do for yourself channel the power of decisions. Yet, you may still be wondering how decision making affects performance in your life outside of the big decisions.
That's because decisions are how you propel yourself forward. And each decision you make has the ability to allow you to survive or thrive. When you care about the trajectory or even if you aren't that ambitious, getting clear on how you make decisions and where decision making is harder for you is valuable insight into your future. And happiness.
Whether you are comfortable with a little more ambiguity or need a plan, decision making can affect every area of your life.
The average human makes at least three hundred decisions each day. From the moment we wake we are making decisions:  get up or hit the snooze? coffee or shower first? get a run in before work or skip it? And that's only in the first thirty minutes of the day! Some studies say that we make over 35,000 decisions per day. The human mind is just amazing.
Because we make so many decisions per day, that means we are ripe for decision fatigue. That's why if you want to feel less overwhelmed and make better decisions, routines and wearing a "uniform" of sorts can help ease the stress.
And yet, I know that because we humans are wired to the negative, combating that bias with knowledge can be powerful indeed.
To help counterbalance your decision fatigue, it's important to look at the different roles you play in life and determine ways you can eliminate extraneous decisions by setting non-negotiable standards and routines. This allows you to save your energy for the the more important decisions you might need to make during the day.
Basically, by figuring out the things you can do to make some things automatic for you, you will probably see a positive change in how your decision making affects your performance.
When you understand how decision making affects performance in every area of your life, it allows you to be more prepared to lessen decision fatigue. And, be the captain of your own ship. Rather than the person just along for the ride.

As women, we fill a variety of roles. Here's how decision making affects your performance in different roles you play.
Getting clear on the roles you play can bring you clarity and set priorities. That's why exploring how decision making affects performance in each one of your roles? That gives you the power to manage all of this from a space personal power. Now, decision making affects everything of course, like your health and the level of happiness. However, today we are just focusing on how decision making affects performance in various roles.
How decision making affects your performance as a woman
Being a woman means you are also a daughter.
As an employee, decision making affects your performance
And if you're self-employed, decision is pretty much all you do.
As a spouse/partner
How decision making affects performance as a mother
By eliminating the decisions you have to make that are causing unnecessary stress, you are giving yourself the gift of positively changing how your decision making affects your performance in every area of your life as a woman.
When you can get clear on your roles. And how decision making in those roles affects all the other parts of your life? Knowing who you are and what you want from life in the long term?  You'll find you can better manage your life.  Remember, too, that the quality of your daily life matters.  All this allows you to curate – and live  – a life that feels loving and nourishing.
---
Now that you understand just some of the ways decision making affects performance in all the roles you play?
Know that creating a vision for your life can help make those decisions easier to make!
Learning to better manage the challenges life throws your way? Creating a vision and plan for help you stay on track. Or get back on the path you set.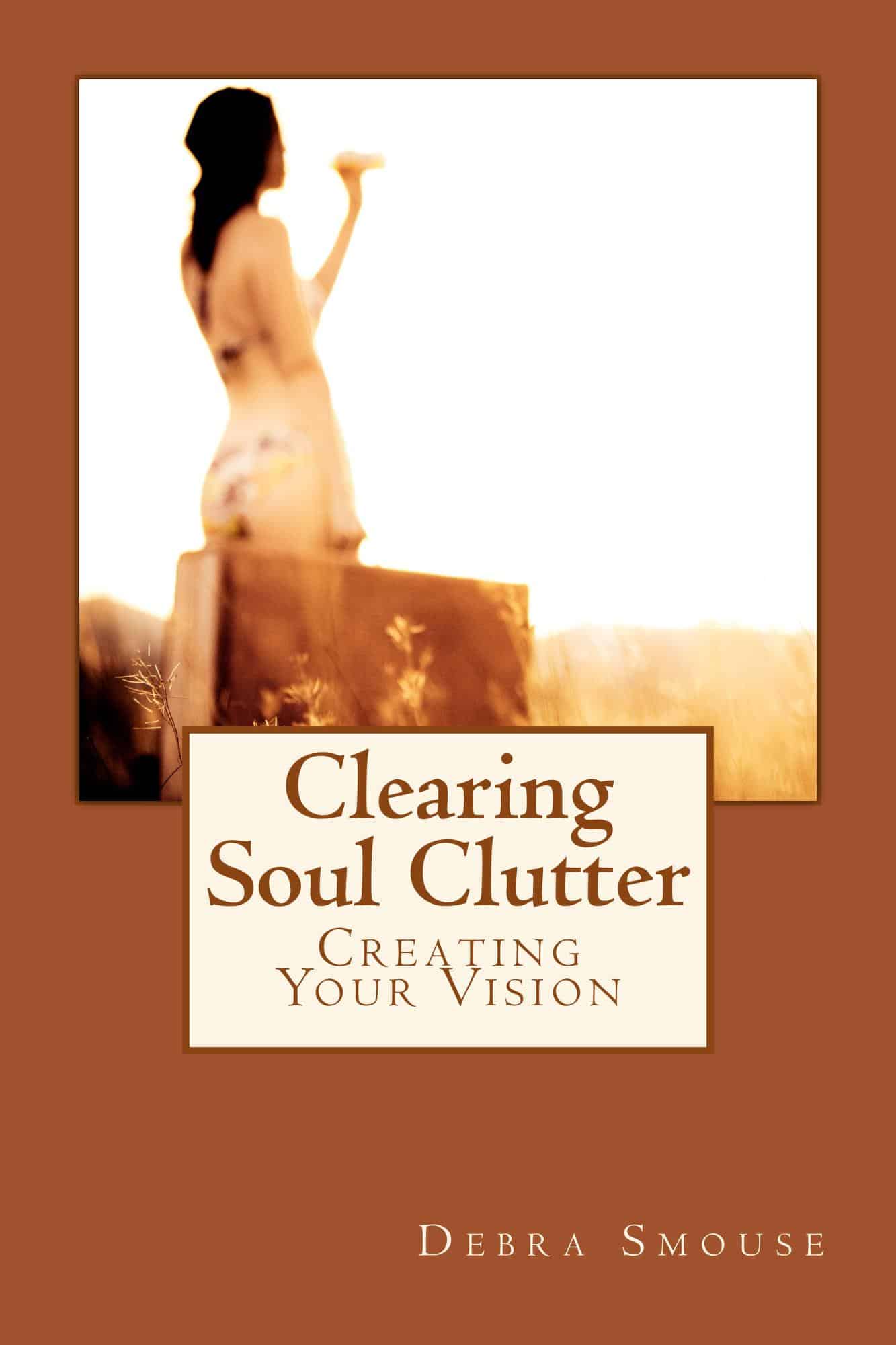 Save
Now in Paperback: Clearing Soul Clutter: Creating Your Vision
Clearing Soul Clutter will guide you, step by step, into creating a vision for you life. And a plan to make it happen.
Through a series of 30 intuitive lessons, you'll learn how to envision a nourishing life. And make your dreams come true. It's time to stop letting life happen to you and start doing something about it.
Clearing Soul Clutter: Creating Your Vision is $9.99