When I was a little girl, I was one of those kids that loved school. I loved new notebooks and fresh crayons. I planned my first day of school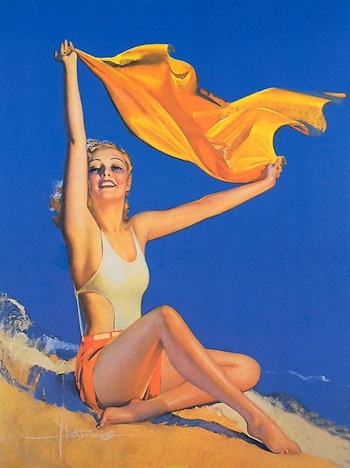 outfit ahead of time. As the year progressed, I craved learning new things and happily went all year, without complaints. I may not have loved every moment of school (hello, Mean Girls), but the good always outweighed the not so great.
That isn't to say, though, that I didn't look forward to summer break.
Summer break meant vacations, time at my grandmother's, snow cones, playing on my bike, hiking in the woods, and reading lots of books. I got dirty, scraped my knees, got bug bites and sunburns, and it was all glorious. I enjoyed the freedom from a schedule! When August began to roll around, though, I was ready to get back into the classroom.
Looking back now, I see that summertime was the break I needed to recharge my energy and my creativity. Whether it was exploring new worlds in books or miniature worlds in the woods, it was all an important part of the cycle of growing and learning and becoming.
Several weeks ago, I read an article by author Dani Shapiro (in either the New Yorker or New York Times) that talked about how she, as a writer, needed to take the occasional break to recharge her own creativity. And the kernel of an idea began to form.
I love my clients. I love how they teach me new ways of looking at life and remind me that this is not a one size fits all world. I love putting my ideas onto paper, both real paper and digitally. I love connecting with others – sharing ideas and exploring concepts.
I also admit that I have some personal work to do. I'm smack-dab in the middle of my next stage of evolution and, baby, it's messy (as it should be).  I've noted that I'm increasingly scattered in the middle of this new transformation of who I am becoming. I'm not accomplishing the number of words on paper that I desire. My attention is splattered when it comes to making sure there are adequate posts on my Facebook page, Tweets in my Twitter account, etc. I would be better served (as would you!) if I were to harness that focus towards my writing, my journaling, my book, my clients….
Growing takes energy and focus and rest… and when we force ourselves to do more than we have the mental, emotional and physical capacity for, we are less focused and get less done.
I'm coming to remember what I tell clients: I can't do everything all the time. Sometimes, something has to give. In order to make space for what is new, you need to release the pressure valve and release some things (even if it's just for a little while)
I need to listen to my gut and go with what my intuition is telling me I need. Shower myself with some Summer Loving.
In order to best harness my energy, I've made the decision to close my practice to new clients this summer. This is for the period of June 16, 2014 to August 24, 2014.
No, I am not walking away from my coaching business. I'll still be actively coaching everyone on my current roster.
Yes, if we've worked together in the past, I still consider you a "client". This means that if we worked together anytime in the last four years, all you need to do is pick up the phone or drop me an email and I will happily find time for you.
Yes, if you've taken one of my 30 Days to Clarity courses, I consider you a client.
No, I'm not going to stop blogging or stop sending out my newsletter. You can still expect a new blog post each week. You can still expect a fresh newsletter every Saturday. Yes, if you subscribe to my 30 Days to Clarity monthly news or Make Your Inner Sex Kitten Roar monthly news, you'll still continue to receive those on their corresponding Sunday.
If we've never worked together but you are considering working with a coach, don't hesitate to reach out. Schedule a test drive or drop me an email before June 15th and we'll get the ball rolling.
If you're on the fence or just aren't quite ready, that's perfectly OK. I hope you'll stick around the blog and newsletter – as well as over on my Facebook page and such….. let me know how I can support you in the meantime and, come August, let's dive into what you need in order to create a daily life you love.
As I make necessary energetic space for myself, I want to ask you if you're allowing some release in your world.  Are you in the middle of an evolution, yet are denying that you need energy for it? What can you lay aside for a few days or weeks in order to harness your time and energy on a new project? What can you say "Not at this time" to?  Is there one area of your world that you can show a special kind of Summer Loving to? To celebrate the essence of what Summer Break meant to you as a kid?
I'd love to hear your thoughts and ideas. How can you provide yourself with the energy you need in order to continue to create a daily life you love?