Despite so many folks having to work from home means we should have adjusted, I know for a fact that many of us still struggle. I have been self-employed since 2003. Though I occasionally took project to put me in a client's brick and mortar offices, for the bulk of that time I have used my home as my base of operations. I love the freedom of working from home. But sometimes, there is too much freedom. Or, if I were honest, sometimes it feels confining. In fact, I can tell you ten reasons why working at home is both awesome and horrible.
One – When you work at home, you don't have to commute.
Not having to commute to work can be such a blessing. It helps you save money. It means that on a rainy or snow day, you can still get to work with ease.  Not having to commute can also help you manage stress: no traffic snarls or crazy drivers.
Not needing to commute is another reason why working at home is both awesome and horrible. You can see all the wonderful reasons, but yes, there are drawbacks. That's because often, our commute time is a point of transition in our day.
However, you may have to deal with slow WiFi, but this can be fixed by getting good but cheap internet plans. While you may reduce the stress of having to deal with traffic. Coping with slow or malfunctioning internet is now the new challenge.
The boundary of a commute helps us delineate our Work Self from our Personal Self.
That's because sometimes we need our commute time to work to leave family troubles behind us. And we use that morning commute to the office as a way to strategize and prepare for the day ahead. We may also need our commute time to transition from the demands of work.
Sometime, just being alone in the car gives us the quiet time we need. Or, we can use that commute time for good music, an audio book, or a favorite podcast. Without a commute, it can mean that we struggle more with our work/life balance.
Two – Another great example of why working at home is both awesome and horrible? You can wear whatever you want when you work from home.
The old adage for those first work at home positions was that you could work in your pajamas. This can sound so appealing! You can get up, throw on whatever, and not even have to shower. I mean, who sees you, right?
You know who sees you? YOU see yourself.
There is a certain level of pride when you take time with your appearance. Going days without putting on decent clothes or make-up may feel like freedom, but it can also take a toll on your self-esteem. (Especially if you suddenly have to think: when did I shower?)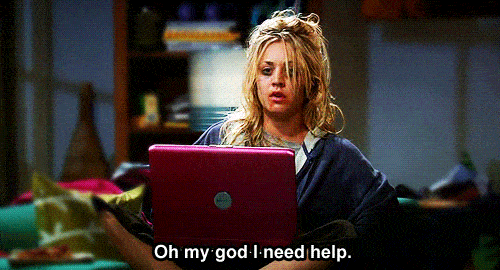 How you look can affect your productivity, too. A study by Harvard found that students who put on make-up before a test had higher scores. In fact, their scores were 20% higher than those who didn't wear make-up. So, if you wear your rattiest sweats and haven't showered in days, how productive are you really?
This is why working at home is both awesome and horrible. There's freedom to wear what you want, but that isn't always a good thing. That's why one of my non-negotiable standards for myself is to get dressed every day.
No, I don't dress like I would if I were going into the office, but I do ensure I put on clothes that look nice. And yes, I put on make-up and jewelry everyday too.
Three – You aren't tied to a desk.
When I first started working at home, I had to carve out a space to work. That's because I needed a place for my computer. Remember those old towers and big monitors? Not very portable! In order to work from home, I had to define a space to work. Something I believe is important for anyone who works from home.
Yet despite my belief that you need  a defined space to work, with a laptop, I'm not tied to my desk anymore. As long as I have my laptop (and an internet connection) I can get work done. That's something I am so grateful for, because that gives me the freedom to travel with JB.
But not being tied to my desk is why working at home is both awesome and horrible. Because that means I can also work on the couch or the kitchen table. I can take my laptop out on the porch on a beautiful day.
And anytime I work someplace that isn't my office, I just don't get as much work done. It's just so easy to get distracted. And no whee I work is set up for efficiency like my desk. I'm not as focused or as productive.
Four – You may think that working from bed sounds awesome!
For someone that has a auto-immune disorder or other illness, the ability to work from bed means that they can actually do some work. Maybe not full time work, but it opens up the opportunity to do some work. I believe that's a fabulous advantage of our modern connected society.
If you don't have an illness, the ability to work from bed may sound like the ultimate lifestyle for ease. And sure, you can. But honestly, do you think you can get much work done there? Truly?
Because unless you have an illness, if you begin working from bed, before long you'll lose the ability to set good boundaries for your business life and your personal life. Besides, you should do two things in your bed: sleep and have sex – not work. Other activities done in the bedroom can interfere with sleep cycles, too.
To live a life that's centered and on track, the best advice I can give you when it comes to working in bed is not to. Setting this type of boundary for yourself will help you make working from home feel more than horrible.
Five – You may think that working at home means you can tend children and pets.
When I first started working from home, I had (young-ish) children. During the school year, it meant I was available for after school pick up and getting them started on homework.  Summer vacations and sick days were another story.
Who can get work done when your kiddo suddenly pops up and begins talking to you?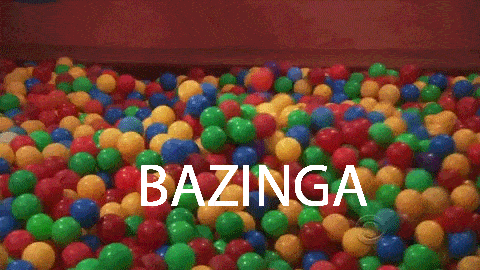 And yes, that's another reason why working at home is both awesome and horrible. You can be there for your children. You can be there to let the dog out. But, let's be honest here: if your children and pets are home, are you really getting any work done?
Both your work and your family deserve your presence. When you're trying to split your focus, there's no way anyone gets your full attention.
One solution is to hire a babysitter or nanny. That has its pitfalls, too. Studies found that children whose parents worked from home often felt rejected, even if they had a nanny. Because they KNEW mom was home and they felt ignored.
It's not always a win-win. There will always be "mom guilt" no matter if you work at an office, from home, or are a stay at home mom.
Six – You're available for the cable guy or Maytag repairman.
One of the pluses of working from home is that you're home if any kind of repairman or delivery person needs to come to your house. And yes, that's a good thing. Until it isn't.
This is why working at home is both awesome and horrible. Because family members and friends expect you to be home. And though teleworking is becoming more commonplace, often folks think that because you are at home, you can take care of anything that needs tending.
Folks will say things like "Well, you work from home. It's not like you have a real job…."
I mean, you ARE home, aren't you? How much trouble could it be to deal with the Maytag Repairman, the landscaping guy, and sign for that UPS deliver that needs a signature? You know?
Um. Because you need to get your work done. That's why it's a downside. Research tells us that it takes twenty-three minutes to get refocused on a task once we've been interrupted.
Seven – Another reason why working at home is both awesome and horrible is that you can throw on a load of laundry anytime.
Not only can you throw on a load of laundry, you can start dinner, too! I do love that about working from home. But from experience, I can tell you that it's so easy to get distracted when I stop to do a quick chore.
Sure, it only takes a couple of minutes to start a load of laundry. But one chore begets another chore and thanks to the snowball effect, you've lost hours of your work day.
The ability to pop a load of laundry in the washer can also lead to believing watching just one episode of a favorite show on Netflix won't keep you from hitting your deadlines… (wink, wink)
Eight – You don't get immersed in office politics.
While office politics can be fascinating at time, usually they're frustrating. Not being in the office can sometimes insulate you from having to deal with them. However, not dealing with office politics can also equate not knowing what's happening in the office.
That can put you in a disconnect with your team.
The challenge to teamwork and comradery can erode when folks aren't physically together. In fact, some tech companies like Yahoo cut back on allowing employees to telecommute because of how it negatively affected teams.
Nine – You can get so much work done when no one is around to bug you.
I'm sure I'm not the only one that has lost an hour of work time thanks to a chatty co-worker. Once, I had a coworker who was always so talkative, I began putting files in my visitor chair so she wouldn't park herself there every morning. Working at home, though, can be isolating and lonely.
We are humans and wired to connect to other humans. Feeling isolated and lonely can affect your self-esteem and frankly, your mental health.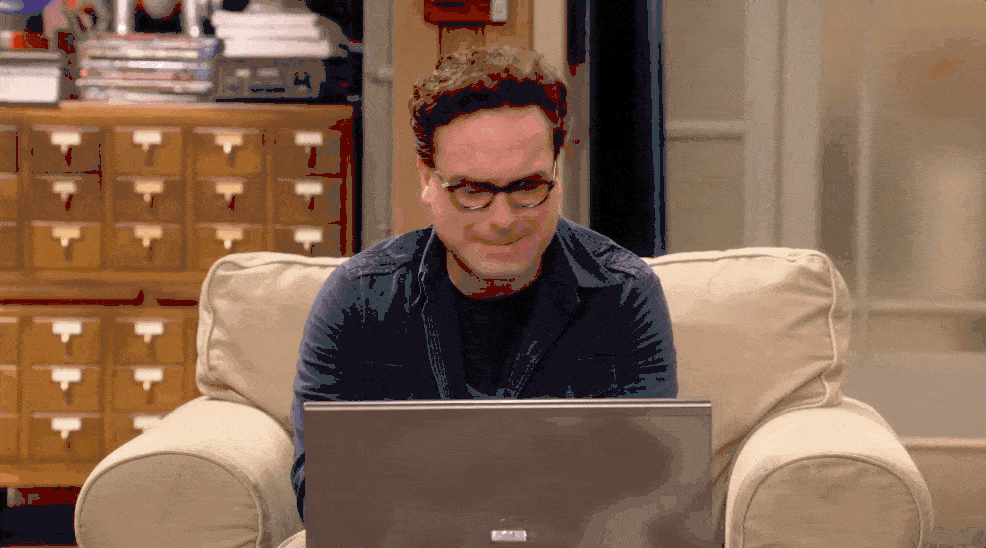 This also explains why so many people work at Starbucks. Last year, I was curious about seeing the same folks "office-ing" in Starbucks no matter what time of day I popped in for coffee. So I asked them. This informal poll gave me two big answers. First, it was too isolating at home, so being at Starbucks gave them "co-workers". Two, it was too quiet at home and the background noise in Starbucks reminded them of working in an office. This allowed them to be more productive at Starbucks.
That's why working at home is both awesome and horrible whether you are an extrovert or not. Being alone all the time isn't always a plus for productivity.

By the way, you may think that your family is the only "people" you need to see every day. And sure, that helps you from feeling isolated. But your family can't be your only people day after day.
Ten – You can work anytime you want.
If you work for a company, you may have set hours when you're expected to be logged into your workstation. If you don't have set hours – or are self-employed like me – that means you can pretty much set your own hours. And work whenever you feel like it.
On the surface that sounds like an immense amount of freedom. It is.  That freedom helps me love being self-employed.
On the flip side, though, if you can work anytime you want, it's easy to find yourself working when you're supposed to be "off". You know, staying up late to work on a project. Deciding to check email on a Sunday afternoon and find yourself sitting at your desk three hours later.
It can also be hard to be disciplined enough to actually work. (Hello procrastination, thy name is Netflix). That's why you need systems to help you ensure that your work is done during whatever hours you designate for work.

Know, too, that without having a physical delineation of your home and your business, it can be a challenge to set or keep boundaries between work time and personal time. And boundaries, my dear, are a wonderful thing.
That's just ten of the reasons why working at home is both awesome and horrible.
It remind me that although I love being able to work at home, it isn't for everyone. My home office is set up in such a way to enable me to get my best work accomplished. However, I am not immune to the pitfalls. Working from home isn't always an ideal situation.
I've discovered that to make working at home actually work for me, I need a tidy space to work, good systems, and a healthy dose of awareness. Those boundaries keep me on track help me make working from home actually work for me, my business, and my family.
---
Now you know why working at home is both awesome and horrible, how do you feel about it?

What if I could help you make working from home more awesome than horrible?
Join me for:
Home Office Edition: Clearing Clutter & Creating Systems for Entrepreneurs and Others Who Office At Home.
I created the Home Office Edition to help you clear your physical spaces and create systems that fit your life and business.
2022 Course Dates:
Beginning Monday, August 29, 2022
(The bonus: Lifetime Access (beginning in 2018). You're in at no cost every time Home Office Edition runs in the future).
Course Investment: $21.
Purchase the Online Course: Home Office Edition