Do you want to be happy? If you're like most people, you do, and you read every article you come across that promises the easiest,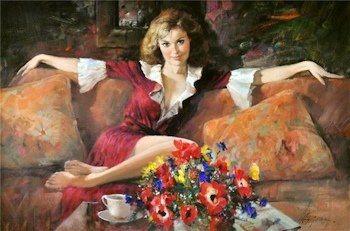 best, most effective way to find happiness, and provides an exact recipe or template that will work for everyone.
The truth, darling is that there is no cookie-cutter approach to finding happiness because each of us in this world is unique. Likewise, there is no overnight success formula to improve our relationships, and there's no magic pill that, when taken, will give us the power to shed the masks we wear in order to seem perfect.
What I'm trying to say, darling, is that the key to becoming the amazing creatures we were born to be doesn't come from a bottle, even though so many of us wish that it did.
Here's a piece of my story:
From the outside, most people believed my marriage was picture perfect. We had the house, the two beautiful kids (even if they were rowdy, they were smart), and a big beautiful show dog. I was thinner than I had been in a decade and my (then) husband had recently lost 200 pounds. We worked, went to the gym, and celebrated the birthdays of our (gym) friends over lunch. In truth, the only time we really spent together was midnight to 6 am while we slept. And trust me, no matter how much I begged, there was no sex or any level of affection.
In addition to counting every calorie that passed over my lips, I constantly did everything I could to numb the ache of loneliness and the gut knowledge that I wasn't on the right path. I drank more calories than I ate in a typical day and thrived on the only excitement in my life: work.
I spent most of my energy walking on eggshells and trying to avoid mirrors.
Being a mother was harder than I imagined and my husband regularly told me what a shitty job I was doing because the girls weren't being served gourmet meals in a spotless house. I was also a failure at being a mother because the girls didn't get perfect conduct grades, which obviously was a reflection of their terrible fate at having me as their mother.
In the few quiet moments between the kids going to bed and the time he got home and would begin the complaints about what was wrong with the house, the kids or life in general, I got tiny inklings of a voice that told me that I deserved a different life.
That I was worth being loved. That I deserved to be happy. That there was more to life than THIS.
Finally, I couldn't take it anymore. I began a ten-year personal journey that began with one decision: I chose to stop going through the motions of a "perfect" life, and take control of who I really was, and what I wanted to create in the world.
As I made the transformation from Unhappy Wife to Divorcee in Flux to the person I am today, I learned that I didn't have to be perfect in order to live a life that I loved. I learned how to see the beauty in everyday living, and not just exist, but really thrive.
I learned that not only do I – as all women do – have an inner sex kitten, but that she has a mighty roar.
I also learned that I wanted to help other women facilitate their own journeys, their own transformations. I knew it had to include universal truths, but also allow for the vagaries of life and human nature. It was a tall order – a scary goal – to create this sort of offering to the world, but I knew it was possible.
I knew it, because I had lived it.
That's why, in the fall of 2012, I created Make Your Inner Sex Kitten Roar, to provide assistance and guidance to women who were ready to dive into their dreams and follow the path to their best selves.
The core of the curriculum is made up of the lessons it took me more than a decade to learn, but cross my heart, your inner sex kitten won't take ten years to find her roar. Instead, I've distilled my experiences into a year's worth of written lessons and activities to help women get to a place where they feel confident, strong, sexy, and in a space of who they were always meant to become. 
Little by little, life shifted. I would take a couple of baby steps in the direction that my heart called and often a step back. I began to learn that I didn't have to live by the rules of others if it didn't sit well within my own soul.
I know that though there are no templates, this is a truth for everyone: baby steps and listening to the call of your soul.
A decade after finding myself that scary and lonely place of not knowing who I was or what I even wanted out of life, my world has shifted dramatically.
Today, I live with my partner JB in our home in Ohio. We have a lovely little life that's supportive and nurturing. I am certainly loved and always desired. I am always learning new things and growing more and more into who I am meant to be in this world. To be totally honest: when I was a little girl and imagined what being a grown-up was like? This daily life is better than those dreams.
My daughters each are following their path and if there's one thing I've learned about motherhood, I know I've succeeded. My daughters are independent, strong willed and have created lives that suit them. They are also brave, funny, and love their lives.
I went from being a miserable bitch and feeling like I was this dumpy discarded person that no one wanted into the best version of what I dreamed I could be.  A woman that is confident in her own skin. A woman that is joyful and happy. A woman that knows that life will continue to get better.
I unleashed my inner sex kitten to discover the person I was born to be. A bright and shiny woman deserving of being loved, belonging and worth her own love and affection.
I can help you release the woman you were always meant to be, too. It's an honor and a privilege. I would never promise you that it's easy, but I can guarantee you that it's worth it.
[hr] Why struggle alone when you can gain clarity and get further along your own right path with a little help?  You are never too old to create change in your world, darling. And, no, you don't need fixing or to be rescued, but hiring a coach will help you find your answers.
Make Your Inner Sex Kitten Roar begins on April 27th and will give you 12 months of support as you begin to take tiny steps towards your desires and big leaps of faith in your vision for creating and living a daily life you love.