Hi, honey.  It's me, Debra. I know I haven't written to you since the Valentine's note I sent last month.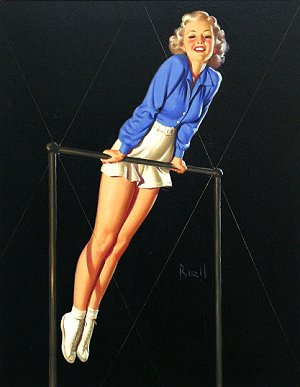 I bet you thought I had forgotten about you.  I haven't in the least.
I adore you, you know.
In fact, even when you're not directly in my thoughts or at the receiving end of a letter or phone call, your soul is lingering around my heart. 
(Your soul is beautiful and a pure delight to be around.)
I wanted to remind you of how wonderful I think you are. 
How valuable you are to the world.
I wanted to remind you that you matter.
I see you.  In fact, I see all the versions of you.
I see the you that you present to the outside world.
The one who leads a perfectly balanced life.  The one who seems to have it together (whatever "it" is).   The one with the "ideal" and "perfect" life.
I know you so well because I was that version of you for many, many years.
I see the you that you are in private.
The one who is desperately seeking balance.  The one who is struggling to keep it together.  The one who hides behind that wall of perfectionism.  That wall that keeps you "safe" inside – and others safely on the outside. The one that is fighting to keep that damned invisible wall of up and in place so that no one knows about your fears or your dreams.
The one who is secretly battling demons.
The one who realizes that she isn't exactly living life to the fullest.  In fact, you sometimes feel like you're on the outside watching it go by.
And damn, but you want to really join in but you don't know where to start.
I also see the REAL you.
The real you.  The one that you've stuffed away deep inside you.  That powerful, wonderful, beautiful, exciting, generous, courageous soul.  The one with big (and little) dreams.
The dear heart that wants to sing arias, write a mystery novel, cook a gourmet meal and do forward rolls down the long beautiful halls of a fancy hotel.
And I'm here to tell you, darling,  that it's time to let the real you come out and play.
It's time smash the rear-view mirror way of living.   (I can help you find the hammer)
It's time to dig in and release all of the old, worn-out stories and excuses  you tell yourself.
It's time to forgive yourself for not being perfect.
In fact, all of the tiny imperfections that you perceive as flaws is what makes you the most amazing and beautiful soul that you are.   (Seriously, if we were all perfect, the world would be a pretty boring with all the identical robots strolling around).
It's time to remind yourself that you don't have to do everything alone.  In fact, it's OK to ask for help.
It's time to allow yourself to feel – yep, feel everything.  The good, the bad, and the ugly.  You see, if we feel the bad and the ugly along with the good, then we loosen fear's hold.
It's time for you to live on the outside the way you're soul is begging you to live.
It's time to release your inner critic.
It's time to lean towards delight in your life  and delete from your world what isn't work.
It's time to take courage by the horns and begin living instead of existing.
I know you can do it.
I have faith in you.
In fact, I'm here to help in any way I can.
Leave a comment and tell me:  What is one thing you can let go of in your life?  Or one thing that you want to accomplish before the end of summer?  What can I do to help?