I am an incredibly logical person. I want to understand how things work, what makes people tick, and often struggle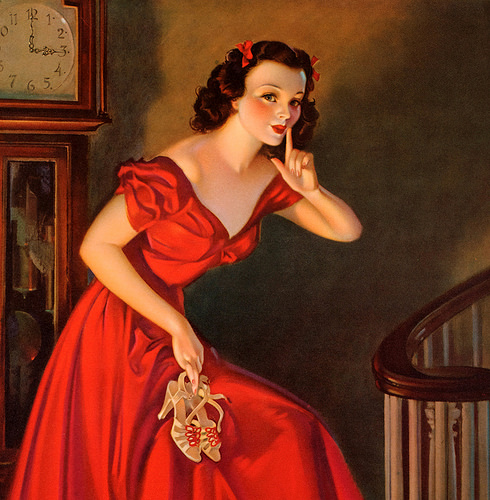 when things don't turn out even or fair. I can sometimes seem cold or unfeeling because I am usually able to emotionally disconnect, step back, and take a look at a situation as I pick it apart. It took me years to understand that not everyone had the same work ethic I possessed. And, in truth, I was well into my 30's before I began to soften on my black and white views of the world.
Despite my preference for things to make always sense, I also have a deep knowing that there is magic afoot in the world. There are miracles waiting to unfold before us, but we often have to suspend our need for logic in order to recognize them.
I have come to understand – and believe in – a myriad of matters that aren't logical or explainable. My heart and soul understands that there are unscientific and unexplainable things in the world that allow us to experience love, find our personal truth and guide us to countless portals to finding our path.
What really excites me, though, is when the logical lines up with the unexplainable.
In the Northern Hemisphere, we are fast approaching the Winter Solstice. The transition from fall into winter is subtle at first. We have our first freeze and the rose bushes grow dormant. The autumnal morning chill extends long beyond sunrise. The evening darkness comes early and invites us to light candles and burrow under covers.
The logical side of my brain sees the Winter Solstice as a scientific event of nature. Oh, but the believer in magic understands that the Winter Solstice is an opportunity to open the gateway to blessings within your life.
It's why I always take some time around the Winter Solstice to close the year and prepare for the coming year. It's one of those perfect sweet spots of logical dates with enchanted possibilities. I wanted to pull back the curtain and share some of my secret (and not-so-secret) year-end customs.
First up is the creation of my end-of-year offering for subscribers.
As I create books like my Create a Year You Love: Choosing Your 2015 Touchstones, I think about the questions I've avoided asking myself as well as the logical questions (that often seem over simplistic).
I play with my big dreams list.
What do I want to create? What do I wish to experience? What do I no longer want to do? What do I wish to shed?
I look at what I want to offer in my business in the coming year.
I look at my existing courses. I ponder what new courses or products I desire to create. I take a hard look at my energy levels and make an honest evaluation of how many private clients I can realistically manage. I play with the mix of coaching, writing, and daily life.
I take a hard look at the calendar.
What travel is already in our schedule? When do holidays fall? What about special occasions? If I were a client, what when would I want to clean my closet and ponder my desires? I create the schedule for my 30 Days to Clarity family of courses.
I go through my book for subscribers.
It's important to follow through by practicing what I preach. Celebrating the triumphs of the year – on paper – is super important to the process of living consciously. It forces you to look for the successes while you're acknowledging where you fell short.  It's also a good way to bring gratitude into the process. I narrow down my words for the year, but usually don't choose them yet.
I spend a day unplugged.
I play and think. I clean closets and catch up on favorite television shows. I ponder what I am really craving. I go for a walk. I talk to a friend.
I get an annual reading from The Tarot Lady (Theresa Reed).
Her tag line is "The cards tell the story, you write the ending". Theresa is whip smart, funny, and kind. She helps me stay true to my own intuition.
I get a Word of the Year Goddess reading from Amy Palko.
Amy is a Scottish Muse. I added it last year and was rewarded with a new way to tap into my intuition. I wrote monthly love letters to my "Goddess" this past year as a way to stay connected to that important inner voice. This was a year of healing and the love letters reminded me to stay true to myself.
I choose my Touchstones for the Year.
My most sacred ritual is choosing a word (or three) of the year. I review my short list of words I settled upon while I went through my book. My "touchstone" word will serve to set my theme and guide me in the coming year.
I'm a big fan of first applying the logic. Look at my list and see what resonates with you. Take my end-of-the-year processes you like and throw out the rest. I know (both logically and soul-deep knowing) that a little forethought can serve you to bring in the logical and the mystical to help you say goodbye to 2014 and prepare for a phenomenal 2015.  We create a daily life that is nourishing and loving and supportive by bringing our minds together with the help of a deep faith in what our soul shows us.